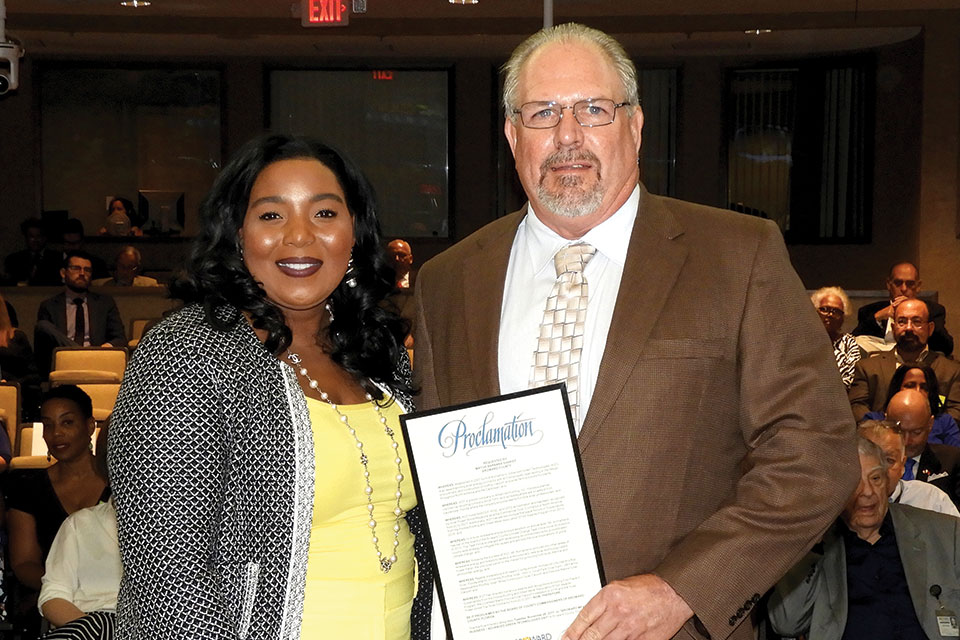 Some people are just plain larger than life!  They are the kind of individuals that exude a sense of presence.  Imagine, you are in a room full of people who are all talking, and for some uncanny reason there is only one person's voice that you hear.   In this world of big personalities, I have the honor of writing about one of them this month.  A 6'-4" resident named Robert P. Kornahrens (Rob).  People of his personality come in two varieties, those that seek to intimidate for some form of personal gain and those that superficially intimidate but with a little probing become a compass-ionate giving "Teddy Bear."  This man is the latter.
Although Rob is a transplant from Long Island, NY, he has lived in our community for so long that in my opinion he can be considered within the ranks of those born and raised in Florida.  His background is nothing less than a Horatio Alger story in the classic sense of the term.  Rob comes from a working-class family from Islip, NY.  He, like many of his contemporaries, started working during high school to bring additional help to the family. He chose the hard way, by working for a roofing company.  There is no harder work than being a roofer.  Rob worked throughout his high school years up until his acceptance to The University of Arizona.  While at the University he applied his physical skills, drive and desire to lead and became a star rugby player.  Rugby is one of those sports that is not for the faint of heart. In fact, rumor is that rugby players eat their foes.  Upon graduation, he had to make a key decision, either work in the family business of heavy equipment manufacturing or go back to his high school company and continue roofing.  This rebel showed his colors; he chose roofing.  Little did he know the impact that this decision would have on his own life and on the lives of all of us in Broward County, and The State of Florida. 
His New York based roofing company, Triple M Roofing, was desirous of opening an office in Atlanta, GA and Rob signed on to open this new southern location for Triple M.  His decision had little to do with roofing, but it had all to do with the fact that Atlanta had a rugby club.  Within a short period of time, Rob built a successful facility for Triple M in Atlanta.  With that accomplishment behind him, he was faced with a new company challenge and that was to open another facility in Fort Lauderdale, FL. Once again Rob's larger than life personality allowed the company to be successful.  During his tenure in Fort Lauderdale, he sensed an opportunity for tremendous personal growth and the need for a new roofing company with a different focus.  With his newly minted entrepreneurial spirit, he borrowed $ 15,000 from Dad, bought a truck, and started his very own company, which he called Advanced Roofing.  The year was 1983 and Rob was 26 years old.  A bold step into a tough industry in a hostile climate for such a young man.  His hard work, dedication to his craft, ability to see opportunities and, my personal favorite, his desire to "Give Back to His Community" are what made this larger-than-life teddy bear a pillar of our community. Rob was recently inducted into the Entrepreneur's Hall of Fame at Nova Southeastern University.  There he stands alongside such great business persons as Wayne Huizenga, Rick & Rita Case, Ron Bergeron, Ron Assaf, Shepard Broad, Alan Levan and others.   Today his companies, Advanced Roofing and Advanced Green Technologies, employ more than 500 people.  Rob's companies are ranked amongst the top 10 commercial roofing companies in the United States and they are the number one ranked in the State of Florida.  These facts are impressive, but what is more impressive is the litany of ways in which Rob has "Given Back" to his community.  Rob's business accomplishments pale in comparison to his accomplishments in Giving Back to his beloved Broward County and State of Florida.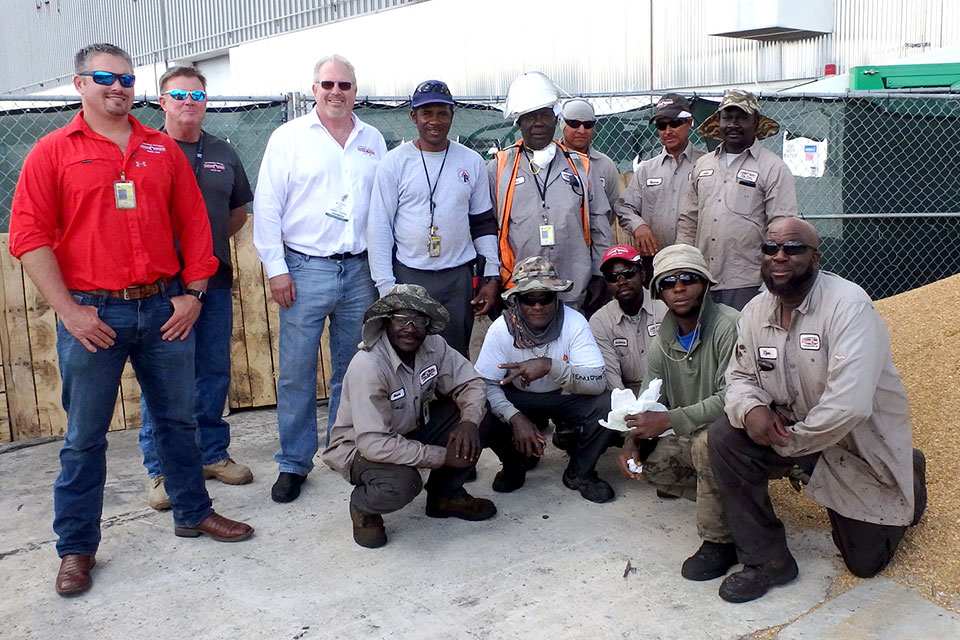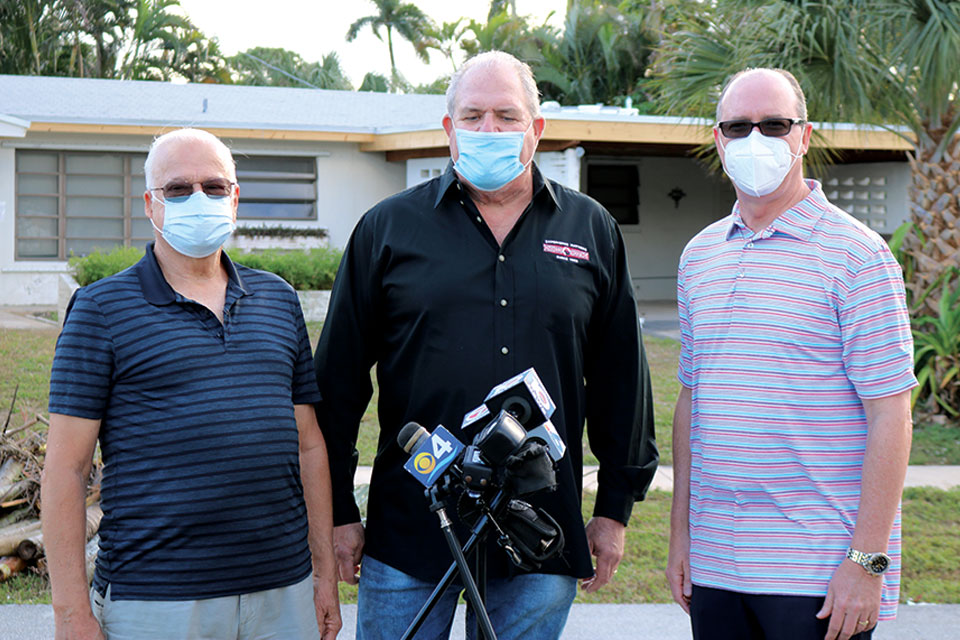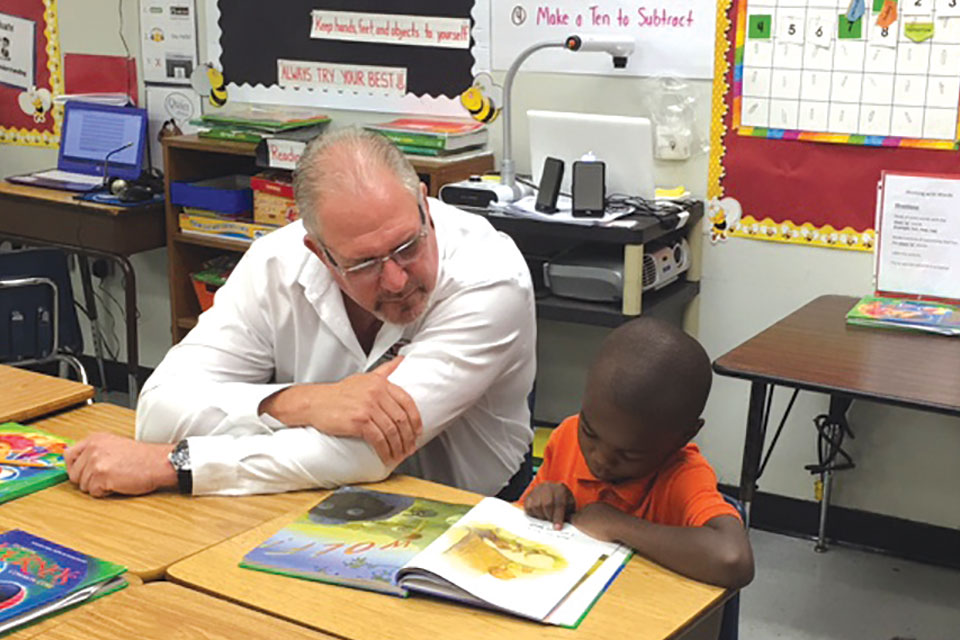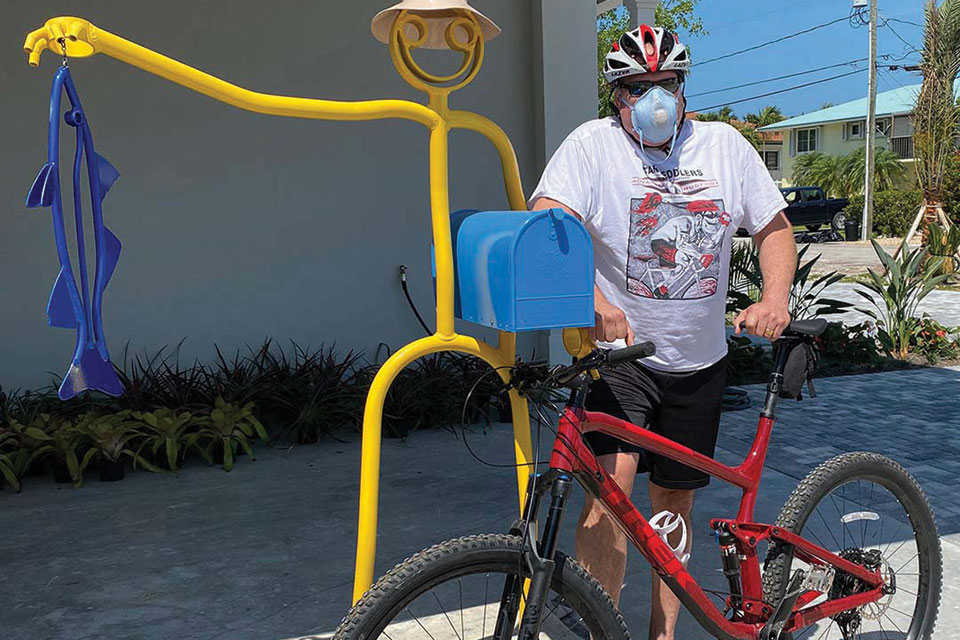 His list of personal accomplishments, board representations, awards, affiliations, and community support are almost too numerous to list.  Let me focus on Community Support.  Rob has taken a leadership position in Winterfest not only as entrant (winning numerous times) but as Chair for many years.  His leadership and support of Habitat for Humanity, United Way, Fleet Week, Earth Day, Stand Strong, Go Riverwalk, Kids in Distress, Boys & Girls Club and the Be Strong Anti-Bullying Program, have been continuous and remarkable.  His contributions really shine when he combines his personal interests and philanthropy.  Rob is a bicyclist "par excellence."   Bicycling and using that love to garnish community support for the disadvantaged has become one of his hallmarks of giving back.  Two major non-profits are major recipients of Rob's bicycling.  They are the Multiple Sclerosis Society Bike Ride and the Miami Dolphins Cancer Challenge Bike Ride.  Most recently, he has focused his philanthropic efforts to align with the missions of the Guy Harvey Ocean Foundation and Nova Southeastern University Halmos College of Natural Science and Oceanography.  In this way he is helping to foster greater public awareness to the depletion of our ocean's natural resources, from coral reefs to specific marine species.  In fact, Governor DeSantis has appointed Rob to an education task force geared to bring awareness of our marine environments to Florida primary education.
Rob learned early on, maybe during a rugby match, that to be effective you need to be a leader.  This philosophy has driven him to volunteer his personal time to numerous Boards and Organizations in Broward County and to advance himself to a leadership role.  This is exemplified via his work as a Director of the Broward Workshop where he is on the Executive Committee and is the Environmental Chair.  Additionally, he is a 25-year member of the Executives Association where he has served as past president.  In his capacity as CEO of Advanced Green Technologies (which by the way is the largest solar contractor in the southeastern US), he has been appointed to the Broward County Climate Change Task Force where he is able to bring his knowledge of alternative energy systems to bear on the direction this task force is creating for the future of our County.    
Today, at the young age of 64, this man has had a marked influence on our community and will continue to do so for many years to come.  He is more than a person that Gives Back, he is an influencer for sustainable change in support of our planet's resources at all levels, and he is an inspiration to young people as well as professionals.  Alternative energy, protection of our marine environments, and caring for the less fortunate have been his mantra.  Aren't we the lucky ones to have such a marvelous person as a resident of Lighthouse Point, Broward County, and the State of Florida.  If you have never met Rob, it will be easy to recognize him.  He will be the only voice you hear in a crowded room, the big guy with the big personality that is lobbying for a great cause.