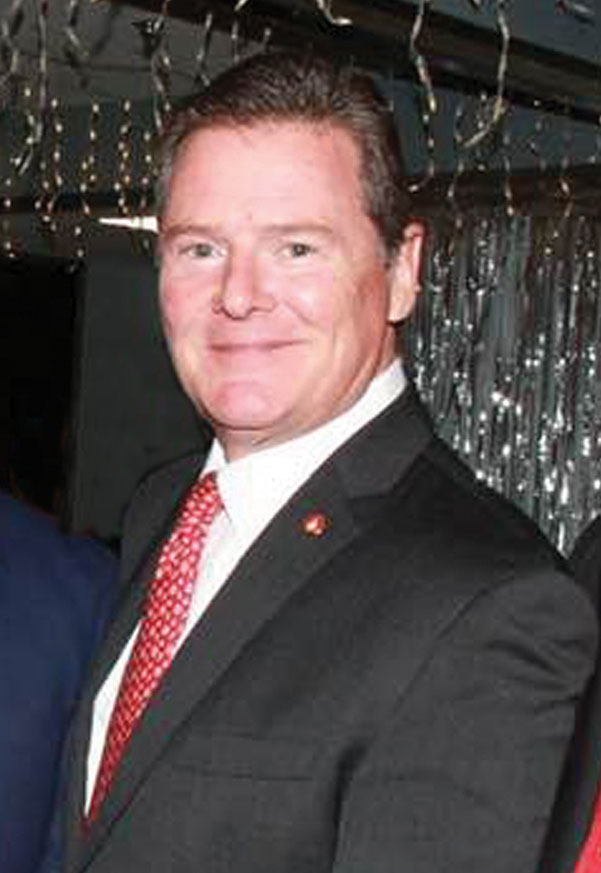 There are diametrically opposing definitions of Giving Back. These range from, "to provide help or financial assistance to others in appreciation of one's own success or good fortune" to my favorite, which is the simplest, "the essence of community is supporting others in the ups and downs of life as they should support you." Regardless of which definition you aspire to, the common imperative is supporting each other. Scale is not a measure of Giving Back. The act of giving whether it be large or small is what constitutes the blueprint for this wonderful intransitive verb that is the foundation of our human community.
In Broward County, I see more examples of Giving Back than any other place that I have been acquainted with in my 7 decades. I am attempting in these articles to bring them to your attention in the hope that we all gain an appreciation for how impactful the act of Giving Back can be and what lasting consequences it can have. As a result of my writing, I come across many individuals who leave me awe struck with their compassion and willingness to support our great community. However, awe struck pales in comparison to the person I write about this month. In his case, scale of Giving Back is irrelevant because the very essence of his DNA is about supporting the less fortunate.
Paul M. Sallarulo has been a Broward resident for more than 45 years which, in my mind, makes him a pioneer/local. He is originally from New York where he was born and raised by an Irish mother and an Italian father. A quite common ethnic mix from his era and that locale. Early on he learned the importance of people, relationships and two very important life lessons; first, always help others and, second, always keep your word as gospel.These two foundations for living would ultimately bring to Broward County what I would argue is one of our most impactful individuals. His education consisted of a Bachelor of Business Administration from Baruch College in New York City and, after emigrating to Florida, he obtained a Master of Business Administration from Nova Southeastern University with Honors. Armed with a degree in higher education and the great deal of financial experience gained on Wall Street prior to moving to Florida, Paul began making an impact on just about every component of our society, consisting of finance, government, health care, education and, most important, those who are less fortunate.In each of these societal sectors Paul has Given Back to our community on a scale that is mind boggling.
In the world of education at Nova Southeastern University, he currently serves on the Board of Trustees, Chair of the Board of Governors of the Wayne Huizenga School of Business, President of the International Alumni Association, Member of the Advisory Board of the Dental College, and he has been the recipient of the Sigma Beta Delta Society-International Honor Society in Business. He also serves on the Board of Directors of the Renaissance Charter Schools, Inc. and Southwest Charter School Foundation, Inc.
In the world of the arts and philanthropy, Paul has served on the Board of Directors of the Symphony of the Americas, Chair of the Board of Governors of the Tower Club, Board of Directors of Winterfest, American Diabetes Association Board of Directors, The Leadership Circle of United Way, Chair of the American Red Cross of Broward County, Board of Directors of the Museum of Discovery and Science, Board of Directors of the Children's Diagnostic Center and Co-Chair of 100 Men Who Care. The list can continue for two more paragraphs.
Paul has been no slouch in the business world. His company, Nexera Medical Inc., where he has served as President and CEO, is the developer and distributor of the world's only re-usable FFP2 Antimicrobial Respirator Mask that protects against all infectious diseases. Prior to involvement in Nexera, Paul had an extensive financial career in capital markets and investment banking while holding senior positions with Wachovia Securities, Prudential, Raymond James, and others. In Florida, he was one of the founders and a Board Member of the Broward Bank of Commerce which ultimately became Centennial Bank today. He serves on the Board of Directors and Co-Founder of Basinite Industries, a manufacturer of BasaFlex, an enhanced Basalt Rebar, engineered to add intrinsic value in a concrete structure, and as a sustainable, non-corrosive alternative to conventional steel reinforcement.
Government involvement has always been critical to Paul in that he was able to be a voice as well as an advocate for those less fortunate with physical or mental health challenges. In fact, it is this area of Giving Back that he has been most impactful in our community. Early on he recognized that in order to make a difference one needs to be in a position to do so. Paul volunteered his time with many Local, State and National Political Campaigns. Paul assisted with their transition teams and initiatives they were putting forth to better our state's economy and health care systems. Paul was ultimately appointed to the North Broward Hospital District where he served for two four-year terms and ultimately became Chair of the Board of Commissioners. In January of 2006, he was selected by the AHCA (Agency for Health Care Administration of Florida) to serve on the Medical Reform Technical Advisory Panel created by the Florida Legislature to implement medical reform. It was about this time that our community decided it needed to award this person for his Giving Back. This was because his level of Giving Back was definitely in excess of most charitable and philanthropic individuals. Paul has been honored as follows:
•
Distinguished Alumni Award – Nova Southeastern University
•
Hope Award – Multiple Sclerosis Society
•
Valor Award – American Diabetes Society
•
Humanitarian Award – Fort Lauderdale Caducean Society
•
Irishman of the Year Award – Emerald Society
•
Leading Man Award – Cystic Fibrosis Foundation
•
Tree of Life Award – Jewish National Fund
•
50 Most Powerful People in Broward – Gold Coast Magazine
•
Profiles in Leadership- The Leadership Broward Foundation
•
Advocate of Distinction – Center for Independent Living
•
Community Champion – Deliver the Dream Foundation
•
Style and Substance Award – Symphony of the Americas
•
Inducted into Special Olympics Hall of Fame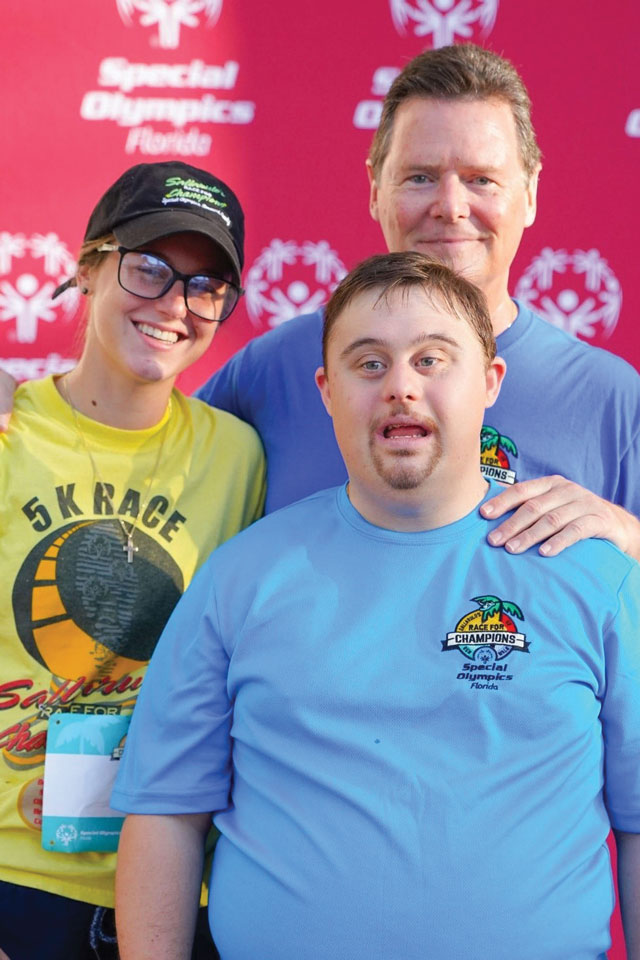 As you can see the list is formidable but there is a thread of commonality in his focus of Giving Back. That thread is in helping the less fortunate. Lists of board positions, awards, and donations of time and treasure, are just the means to an end. Of paramount importance is the impact on the lives one touches. When I overview this remarkable person, I see a tireless heart that reaches out to become an advocate for persons that are typically overlooked in our fast pace, highly stylistic world of glamour and fashion. Paul has utilized his talent and energy as well as his success in education and business, and combined these with his remarkable charisma to become that advocate. His crowning achievements have been with Special Olympics. The annual "Sallarulo Race for Champions" held at NSU has raised millions of dollars for these special needs persons, and he has raised over twenty million dollars for other charities as well. Special Olympics and individuals with challenges are the culmination of his Giving Back. As a result of this magnanimous effort, Paul and his family have received the 2016 "Family of the Year Award" for their outstanding leadership and contribution to Special Olympics. Paul is the father of two children, one of which was born with down syndrome. He lives in Lighthouse Point and has been a model parent.  In my humble opinion, he is a giant in the world of Giving Back. Interestingly enough, when you strip away all the accolades, awards, board positions and public recognition, Paul's proudest achievement is to see any one of those Special Olympians cross the finish line at the Sallarulo Race of Champions each year.We are blessed to have this individual within our midst.