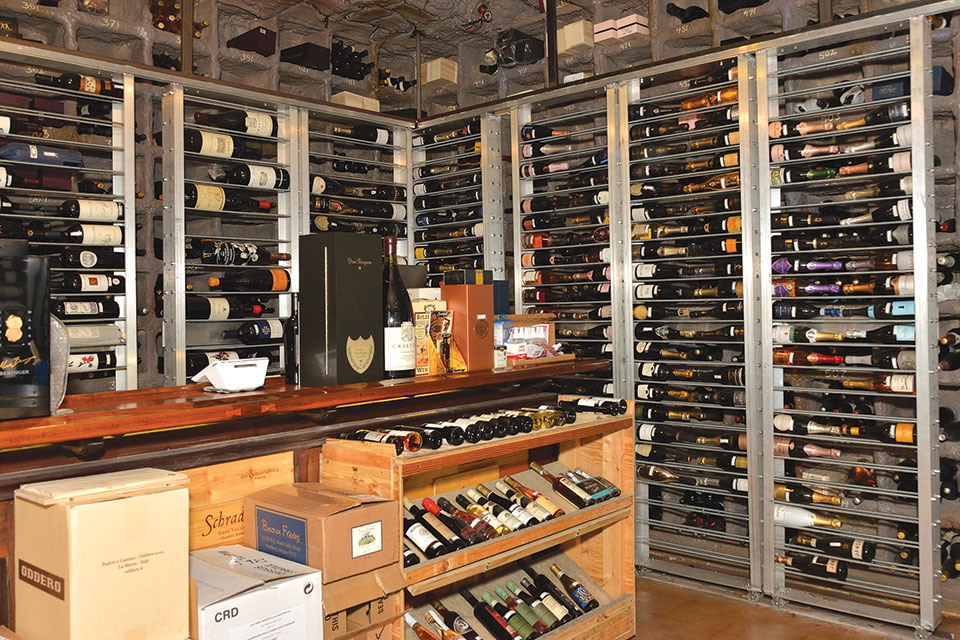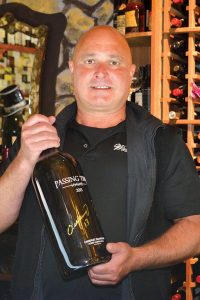 Andrew and Toni Lampasone are the owners of Wine Watch, and the popular store is well known to wine lovers, but we recently discovered what makes this wine merchant so unique and special. But, before we go into what our New Discoveries are, we think you should know a little more about Wine Watch.
What makes Wine Watch unique is the incredible selection of wines, with over 4,000 different labels going back to 1850.  They have wines from all over the world. Andrew's favorite regions are Champagne and Barolo. Wine Watch features wines from $15 up to $27,500.  If you're curious and want know which wine is $27,500, it is the 1990 Domaine de La Romanee Conti Romanee Conti Grand Cru Burgundy.
Andrew has invested his entire career in the wine business as he fell in love with being a Sommelier at Café Maxx for many years and enjoyed introducing guests to some of his favorite recommended wines.  He then joined a large wine distributor to understand that side of the business.   And wine is a huge business.
Amid the COVID-19 crisis, the global market for wine was estimated at US $326.6 billion in the year 2020, and is projected to reach a revised size of US $434 billion. The wine market in the U.S. is estimated at US $88 billion in the year 2020, according to the Global Wine Industry.
When Andrew and Toni found out that Wine Watch was for sale, they purchased the company in 1998 and overtime created one of the most prestigious wine companies in the world.
Andrew will see suppliers three times a day during the week.  He also does a fair amount of travel and tries to visit one new wine-producing company every year.
When we asked Andrew how Covid affected his business he said that sales have been very good, but he has not traveled since March of 2020. When Covid began shutting down he was in France visiting Champagne, Burgundy, Rhone Valley and the Languedoc.  In previous years, he has been to Spain, France, Italy, Portugal, Chile, Argentina, Australia, New Zealand and, of course, California, Oregon and Washington in the United States.
Wine Watch has accumulated a loyal customer base and is active in social media. Satisfied customers provide a strong word-of-mouth referral and new customer base, and when that Is combined with thousands of followers on Instagram and over four thousand videos on YouTube with their live virtual wine tastings on the Instagram live channel they have a robust customer base.
They also host wine tastings at their wine bar Thursday, Friday and Saturday nights featuring some of the world's greatest wines.  Events range from $200 per person to $5000 per person.  Private events are also available with a minimum spend of $3,000.  These events do not charge corkage fees and charge the retail price of the wines offered.
If you ask Andrew how they compare to wine clubs, he will say "we don't offer a wine club, we actually hate wine clubs because they will sell you wines you do not like. We test all the wines we promote and send emails to our client base that are Wine Watch approved.  We also want to know our customers and what wines they like or love so they can decide which wines they would like to try. Customers can also come to our various wine tastings to explore new options to try."
As wine lovers, your Light writers are interested in providing various options for readers to explore new wines and are also interested in custom wine dinners for private gatherings. Our palettes are not as sophisticated as the Wine Watch team, but we think "New Discoveries" are on our horizons and hope we can entice family and friends to invite us to join in the journey.  Wine Watch is conveniently located in Ft. Lauderdale in its own building with parking.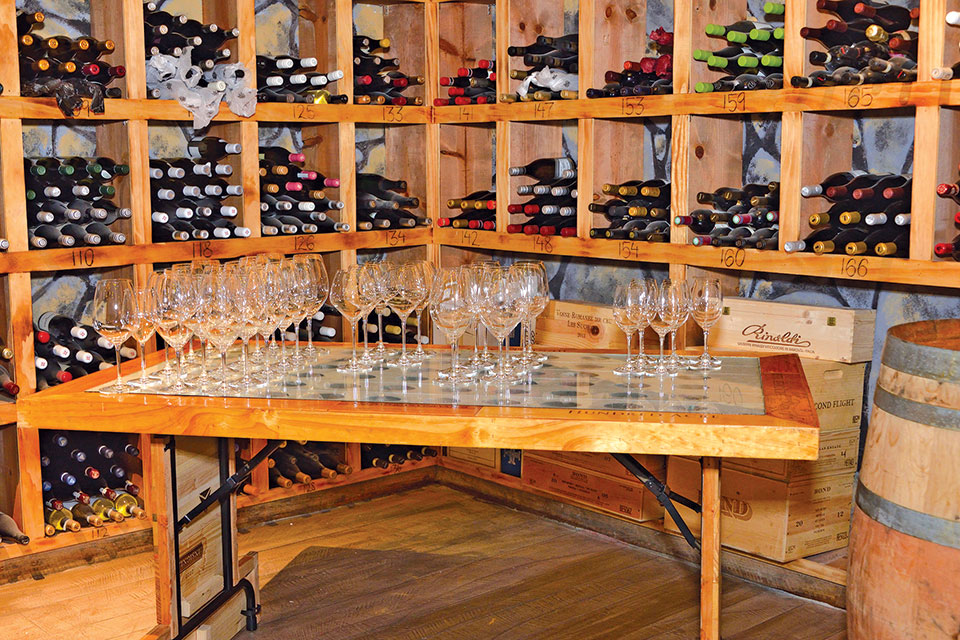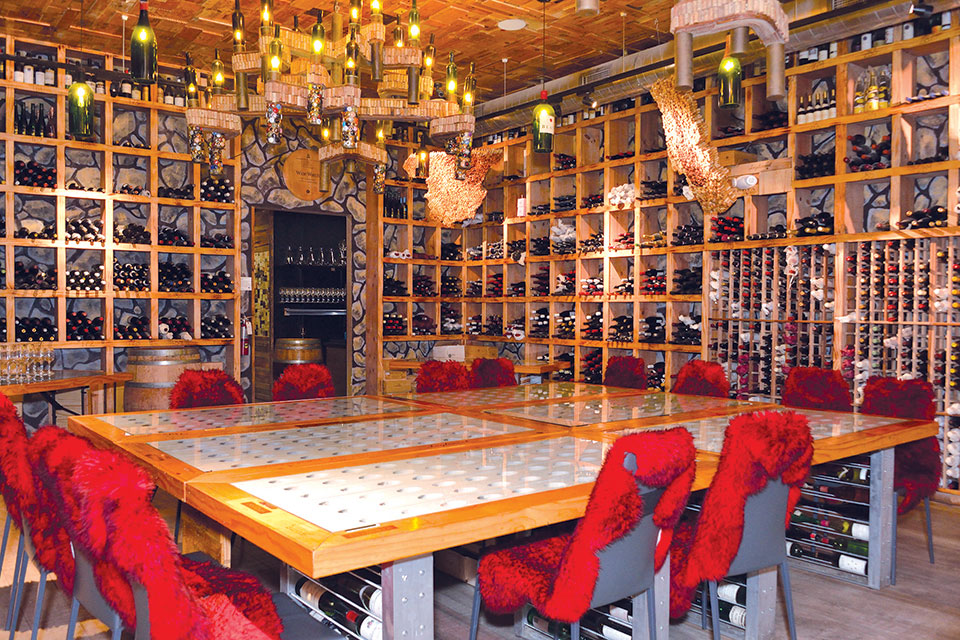 In our interview with Wine Watch, we had some basic questions we wanted to ask the experts.  Here they are:
Q.
How long is a bottle of wine good after opening?
A.
3-5 days, maybe longer in the fridge for things like Barolo and German Riesling. The best way to preserve wine once you open it if you can't finish it in a few days is to freeze it. Wine will last frozen for months.
Q.
How long is an unopened bottle of wine good for?
A.
Depends on the wine and the storage condition. We served a 1893 Chateau Lafite at a tasting earlier this year and the tasters were amazed how good it was.
Q.
What is your recommendation for storing wine?
A.
Wine Watch has wine storage and if you store it at home you should have a wine room or a cabinet that will maintain 55 degrees Fahrenheit and 70 degrees of Humidity. You can store it colder, but it must be above freezing. The cooler it is the longer your wines will last. The Wine Watch is 64 degrees which as long as it's under 65 degrees your wine will last a long time. The most important thing is that the temperature remains consistent. 64 degrees is the perfect temperature to drink red wine. Humidity over 70% will cause mold, which doesn't hurt the wines but it will damage the label. Humidity under 50% is bad for the corks and over time they will dry out.
Q.
What are some of the best methods that allow wine to breathe?
A.
Open the bottle and pour it into a glass. A decanter will speed up the process but once you open it up and pour out a glass the wine is exposed to oxygen. Every wine is different and young wines will be drinkable immediately upon opening but will change as they are exposed to air. Old wines need at least 30 minutes so don't give up on that old bottle right when you open it. If after 30 minutes it's still funky, then give it an hour.
Q.
Can we order products from Wine Watch and what do you offer?
A.
Wine Watch provides gift baskets and wine accessories, and we sell thousands of gift boxes throughout the year. The selections come out in November for the holiday season. We have 1,2,3 5,6,10 and 12- bottle wooden gift boxes and all of the wines we have in our gift box program have a profile sheet that tells you about the wines, the vintage, and gives you our tasting notes as well as any press on the wine. These profiles are bound into albums and we have a custom gift card that we can add with your company logo and any gift message.
A.
Yes – with a few days' notice we can write a profile sheet on any wine in the store.