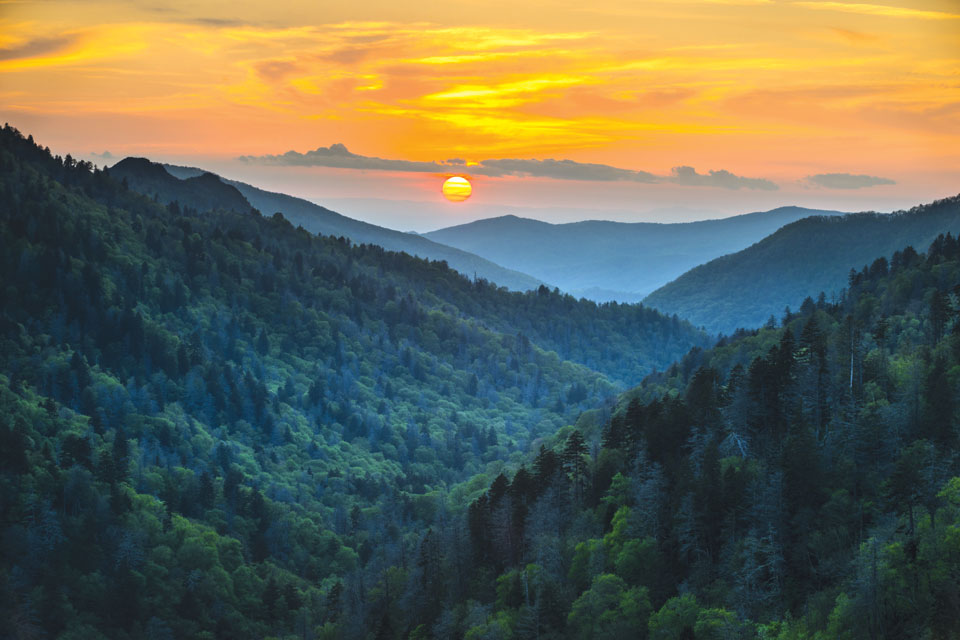 Changing of the leaves is always one of the very special sights during the September – November season.   New England is famous for this, and many areas are packed with tourists visiting to enjoy the beauty of the changing of the seasons.
As Floridians we have the beauty of the fall season much closer to us than up north.   If you want to see breathtaking beauty, you simply need to visit North Carolina and Tennessee in late October to early November.   The Blue Ridge Mountains and the Great Smoky Mountains are full of magnificent color.
Our first stop is usually Highlands, North Carolina.  This area has so much lush and natural beauty due to its outstanding biological diversity, scenic mountain vistas, unpolluted watersheds, and fortunate location in the midst of the Nantahala National Forest.  There is plenty of scenery to enjoy and some of the most beautiful scenes require driving through narrow and winding roads so be prepared to hold your breath every now and then.  The downtown is successful because of its quaint shops and restaurants and rustic atmosphere.  For many people, the downtown serves as a focus for social interaction, and the Town has strived in its general layout and streetscape to invite people to mingle and window shop.  The choices you have are excellent.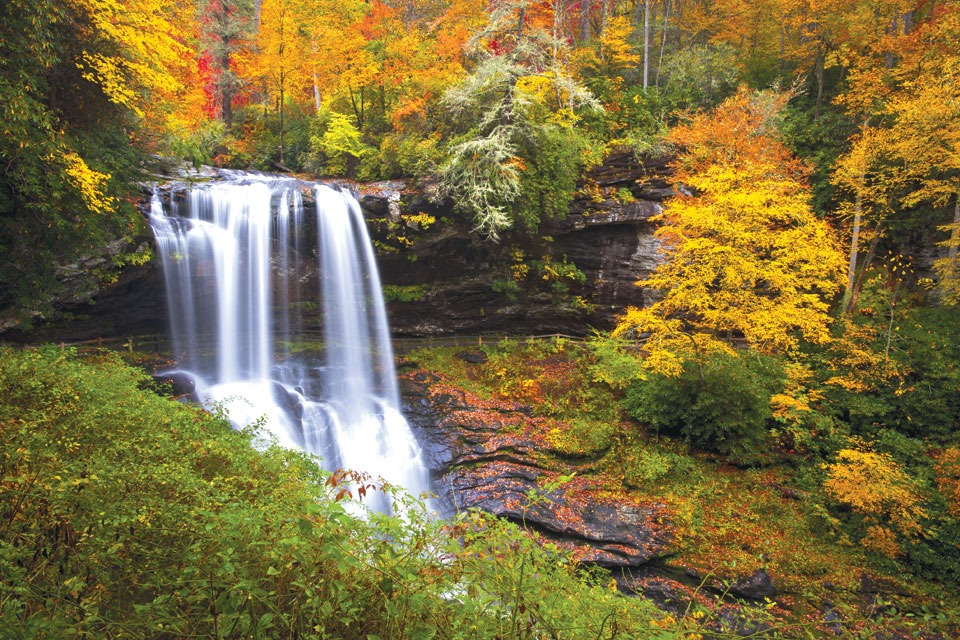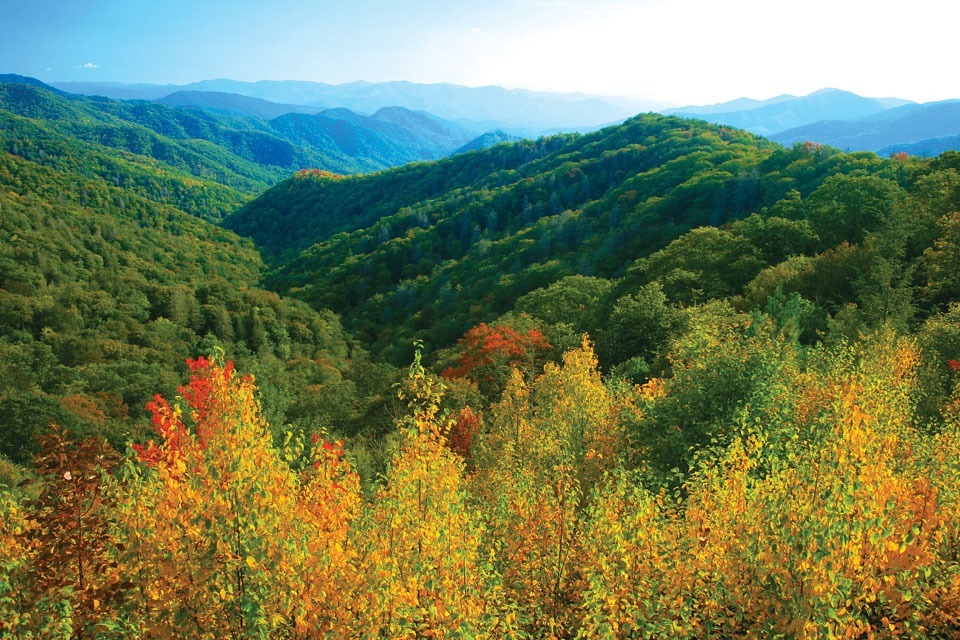 There are also numerous accommodations to choose from and you will find everything from vacation rentals to camp sites to the luxurious Old Edwards Inn which is a very special resort. Old Edwards Inn and Spa sits atop the scenic southwest plateau of North Carolina's Blue Ridge Mountains surrounded by pristine mountains with lakes, streams and waterfalls. Old Edwards is also in the heart of the  walking downtown area and steps away from live music and theater,  boutique shopping, award-winning dining, museums and galleries.
The temperature this time of the year varies but is mostly in the 60's and 70's during the day and in the 30's and 40's during the evening.   
To further extend your drive trip you will want to visit the Great Smoky Mountains in fall.  The beauty in this national park is incredible with sweeping vistas of the mountains and beautiful foliage and nature. The Cades Cove area is the most visited and the national park is a treasure.  Here you will see history at its best with log cabins, churches and schools that have been restored and preserved for you to enjoy.  There are all types of accommodations in this area but if you are seeking the best of the best then we highly recommend Blackberry Farm situated on a pastoral 4,200-acre estate in the Great Smoky Mountains.  Blackberry will show you the many reasons why it is one of the top rated properties in the world.  From the moment you arrive guests are greeted with a warm welcome coupled with a refreshing non-alcoholic beverage or a delicious glass of Champagne. Besides the exceptional facilities throughout Blackberry Farm, you will find superior service by a professionally trained staff who are genuinely happy to assist you in every way possible.  Blackberry Farm sits on a hillside commanding one of the most spectacular views you're ever going to find.  On sunny days sitting on the top of the mountain listening to Blue Grass music while enjoying your picnic lunch is simply splendid and something one should experience at least once in your lifetime.
We have been fortunate to have visited both the Old Edwards Inn and Spa and Blackberry Farm several times in fall and can't wait to go again.