The Sunshine State is known for cities like Miami and Miami Beach and the busy city of Orlando with all its different attractions. But it's also home to unique and special small towns if you are looking for something different. Escape to one of these destinations for a dreamy getaway, where you can relax, try new activities, dine on delicious food, explore galleries, antique shops and explore local retail.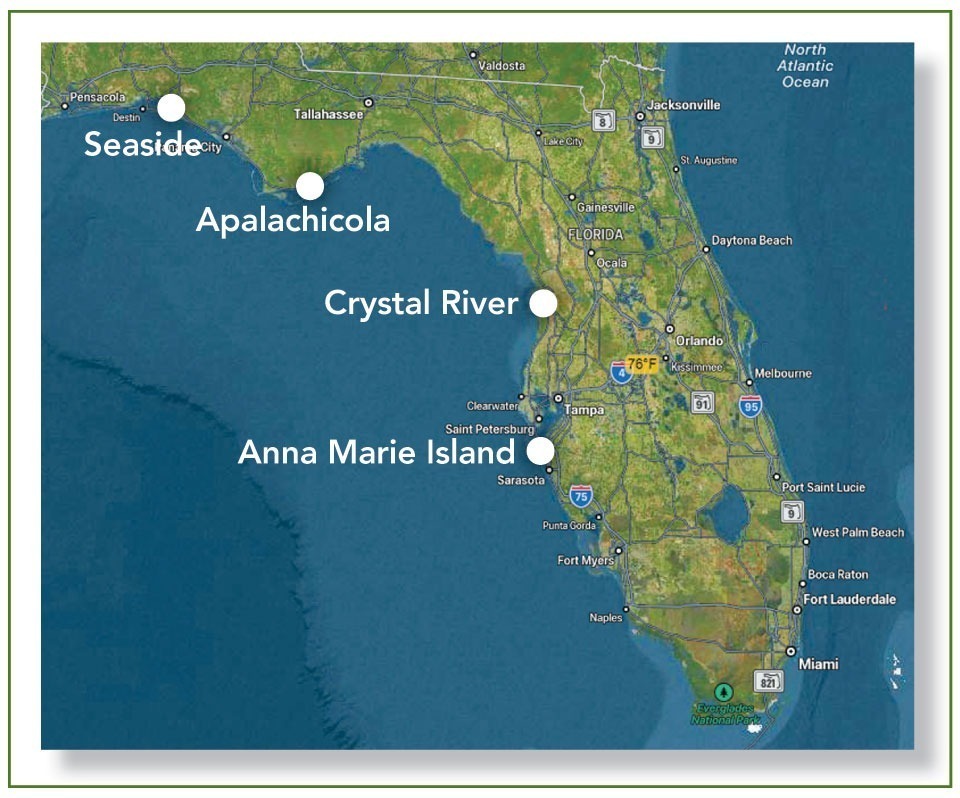 Visiting Anna Maria Island is like a step back in time on this barrier island where strict regulations govern the type of buildings and businesses allowed. Situated between the Gulf of Mexico and Florida's main peninsula, Anna Maria features seven miles of white sand beaches. Its downtown offers antique retailers, galleries, and many seafood restaurants. Hop on the free trolley or stroll the wooden City Pier. Anna Maria Island is a place where "old" Florida charm can still be found, and flip flops are a way of life. High rise condos and fast-food restaurants are pleasantly absent from this vacation destination.
Anna Maria Island offers a wide variety of accommodations including beach-side cottages, quaint bungalows, state-of-the-art resorts, luxury homes, condos, and spacious villas.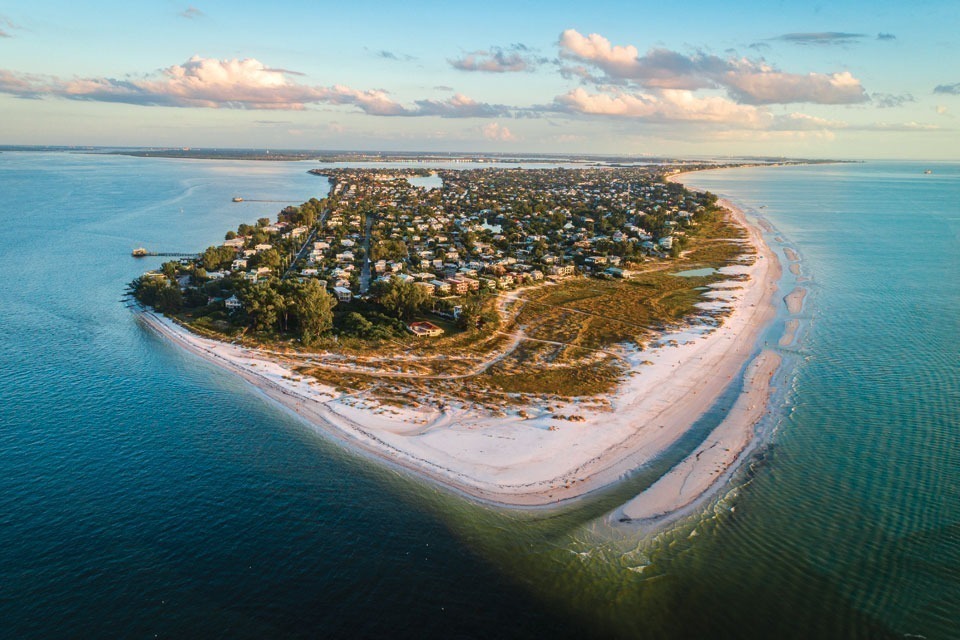 Apalachicola Florida is a warm, welcoming port town bursting with hometown charm, friendly folks and rich maritime history. Nestled on the mouth of the Apalachicola River, this small coastal city is also home to stately historical buildings.
The seafood industry in Apalachicola is as important today as it was more than 175 years ago. It is the seafood industry that has most significantly shaped the culture and maritime heritage of Apalachicola and it is the seafood industry that anchors a growing nature-based tourism industry throughout the region. This fishing town in Florida's panhandle is known for the local oyster, timber, and fishing history in the area.  The town is charming and offers a great place to stroll around the shops and riverfront area. You can also relax on miles of unspoiled beaches on nearby St. George Island.
Apalachicola features quaint bed and breakfast accommodations, luxury waterfront suites and historic inns.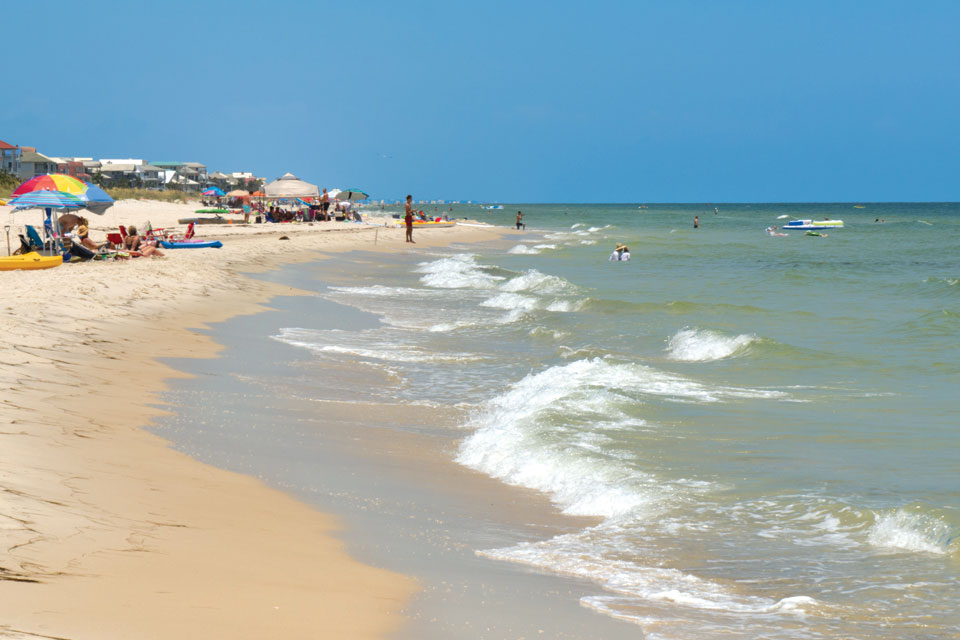 Seaside is a small resort community in northwest Florida on the Gulf of Mexico. It's known for its late-20th-century New Urbanist design, as well as pastel-colored houses featuring porches and white picket fences. A series of striking pavilions mark the access points to the long sandy beach. Shops and restaurants cluster in the town center. Just west, Grayton Beach State Park has trails and a coastal dune lake. Leave the car behind in this walkable and bike-friendly town in northwest Florida named the prettiest town in Florida by Architectural Digest. The downtown offers quaint cafes, as well as food vendors in airstream trailers. Seaside is located a short way to the sugar-white sand beach.
There is an eight-room hotel named The Court available in addition to the Homeowner's Collection which offers a variety of rentals and was founded by Seaside homeowners to provide a better vacation experience in Seaside. They provide upscale amenities and a personal cottage meet-and-greet by cottage hosts.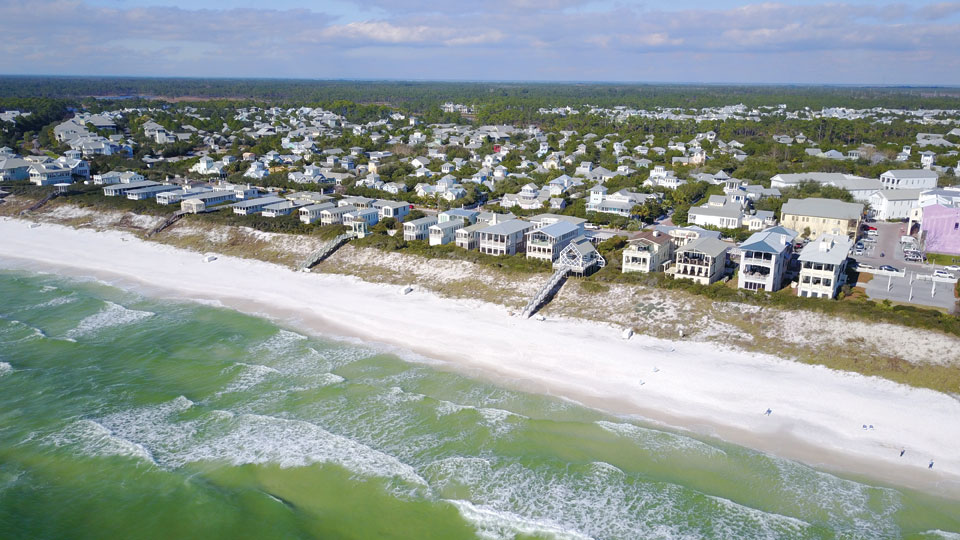 Crystal River is a place defined by water. It starts with the river for which the city is named and the natural wonder on which the city sits: Kings Bay. Kings Bay is fed by over seventy springs and as many as forty more on the southern tip of Banana Island. The most famous though, by far, is Three Sisters Springs, a place so remarkable it's best described as a National Park on one acre.
This amazing crystal-clear spring in a wooded grove defies imagination and has become known for the incredible number of manatees that gather here in winter. A visit to the Three Sisters Springs Boardwalk, or swimming with manatees in the spring on a manatee tour, is a unique experience.  Discover warm Gulf water, spring-fed rivers, great fishing, and bountiful lakes. Explore Crystals' lakes and rivers, enjoy great fishing, a choice of cuisine, play great golf courses, take a hike through unspoiled forests, dive for scallops, cycle on one of America's top-rated trails, and discover interesting parks and attractions.
The hotels, bed & breakfasts, inns, vacation rentals, and motels of Citrus County are operated by people who strive to make your stay as pleasant and as rewarding as possible.