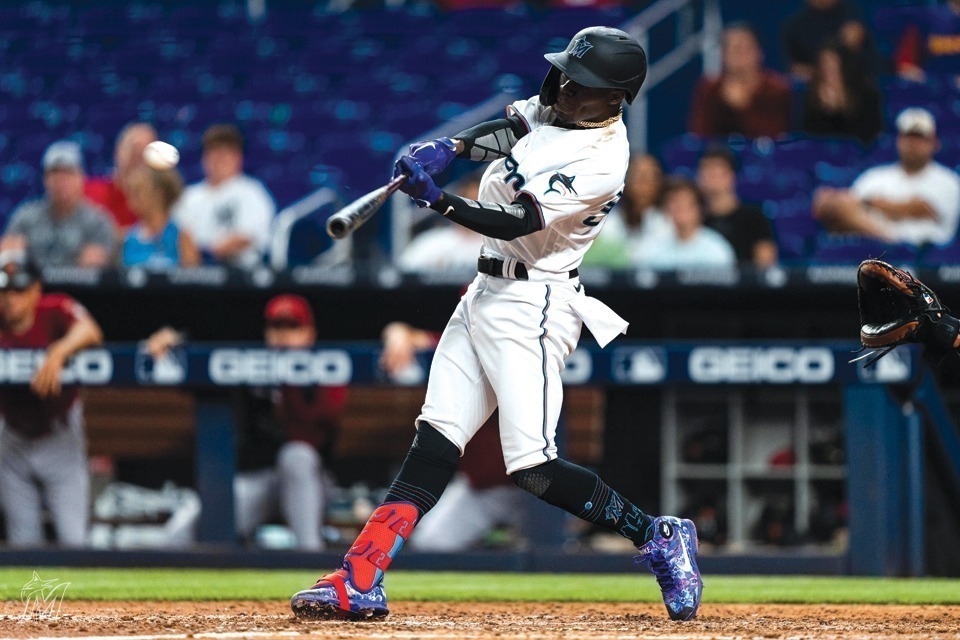 The season does not begin until the end of March, so it's too early to assess whether management has addressed the myriad of needs this team has.
To date, the only meaningful moves have been moving Jazz Chisholm from shortstop to centerfield, at least for the time being, and trading Pablo Lopez and two other players for Luis Arraez, a lefthand batter who plays several infield positions.
I like the move of Jazz to center because it fills a need in the outfield and gives one of our better players a chance to shine more in the always thirsty media. I don't feel the same way about trading away one of our better pitchers for Arraez. True, he is a consistent hitter on a team that needs that quality badly, but he certainly does not provide the power that is and has been absent from the roster for some time. Although Arraez has a lifetime batting average of .314 and an on-base percentage of .374, his lifetime "slugging" stat is only .410, which is a far cry from what the team desperately needs.
But before we throw in the towel, we have to remind ourselves that there is a lot of time between now and the season opener, so let's give team management a chance to retool during this time to make the team more competitive than it has been in recent years.
Photos Courtesy Of Miami Marlins