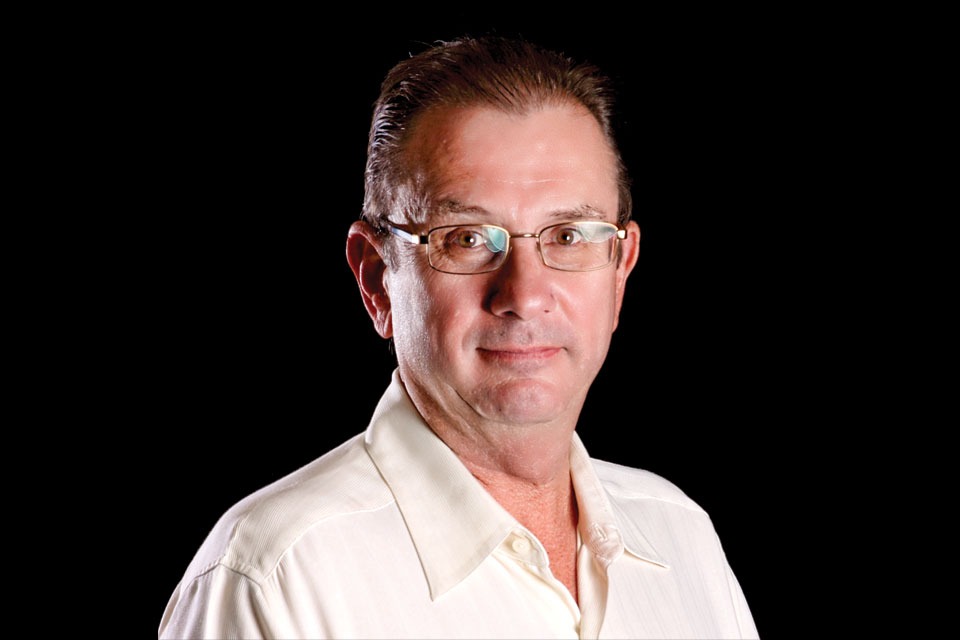 It is truly amazing to learn how a word or concept can weave through a person's life and surface in unimaginable ways to influence the communities in which they live. Consider the word "ace." It could be an acronym of three letters, ACE, and it can be a simple word with multiple meanings.  In fact, according to Webster, ace can be used as a noun, verb or adjective, or simply as an abbreviation. To the person about whom I am writing, it has been the defining word and sometimes acronym of his entire career. Robert C. Wyre, or Rob as we all know him, has established himself as major force in the gaming industry, hence the word ace, the epitome of cards. However, as it relates to Rob's history of giving back to his community, it is an acronym for Art, Culture and Education.
Rob is a northern California native, or as it is better known, "the real California." His formative years were spent in Las Vegas, Nevada, then a community rising out of the desert with a focus on gaming and hospitality. Rob attended the University of Nevada at Las Vegas in the early 70s and, shortly after graduation with a freshly minted BS in Business Administration, he began his professional career with TWA, Trans World Airlines. From this early position he was able to parlay (no pun intended) his management skills to the gaming industry and spent the next number of years consulting with Major Casinos looking to establish themselves in Atlantic City, New Jersey. Fortunately, the airline industry attracted him back to Las Vegas and it was there that he met his future bride, Lynne. In fact, they are now celebrating over 35 years of marriage.
Once again, the gaming industry reached out for his management skills and he was chosen to be the VP of casino marketing for Merv Griffin at the Paradise Island Resort. Fortunately for the residents of Broward County, Rob and his wife Lynne had to visit south Florida on their way to the Islands. The salt water, beautiful beaches, warm weather and ambiance left a lasting impression, but business and profession called. After Paradise Island, their future took them to many places and many locations as a result of Rob's new position with Grand Casinos, later known as Lakes Entertainment Casino. Rob was part of a small team in charge of developing new casinos in the rapidly expanding US Native American casino gaming market.It was during this time that he was struck with the idea of using his talent to give back to those in need. On one assignment, Rob was working on developing a new casino resort on 675 acres in New Buffalo, Michigan for the Pokagon Band of Potawatomi Indians, which was to be called the Four Winds Casino Resort. The naming of the casino has its antecedents in tribal culture. The name itself, "Four Winds," is symbolic of the Four Directions of East, South, North and West which the traditions of the Potawatomi honor during prayer, during ceremony, and throughout the day. Each direction has unique significance.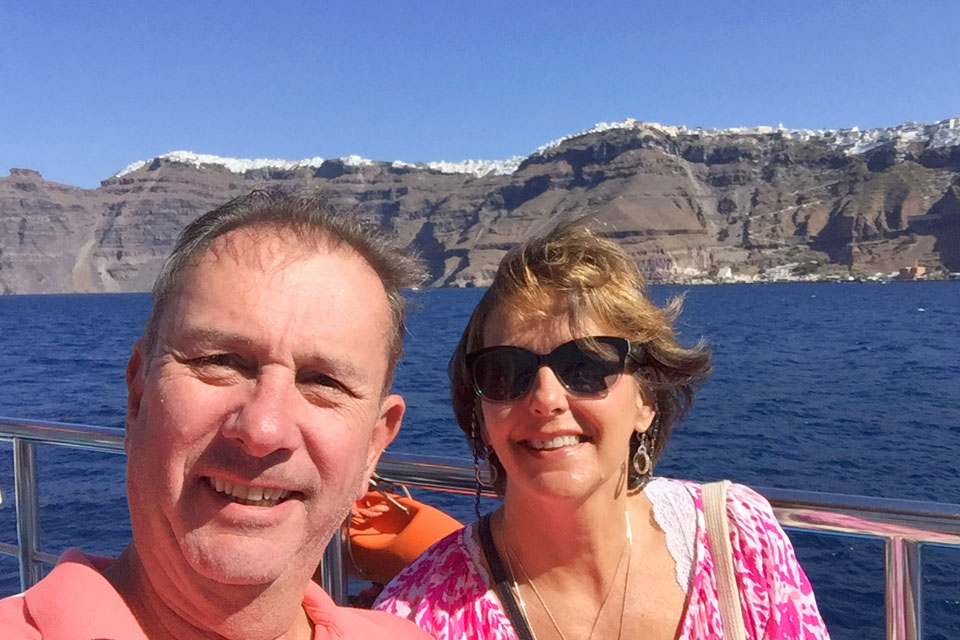 The Potawatomi Indians have a rich and unique history. The Pokagon Band of Potawatomi is a federally recognized tribe with approximately 5,000 members. It is based in Southwest Michigan and Northern Indiana, with its governmental operations located in Dowagiac, Michigan. In 1833 the US Government called together all Potawatomi tribes to "force" upon them a treaty, "The Indian Removal Act," which was intended to relocate all Potawatomi tribes further west so that settlers were able to develop the lands for themselves. The meeting was attended by one local tribal leader named Leopold Pokagon. Leopold Pokagon had already concluded that an affiliation with the Catholic Church could provide protection against removal. He visited in Detroit with Father Gabriel Richard and converted the Pokagon Potawatomi to Catholicism. That conversion proved fateful for the tribal sect and the Pokagon Band of the Potawatomi were allowed to remain in the St. Joseph River Valley in Michigan. Ironically, this one event has allowed this native American tribe to assimilate into white culture and keep their own identity where most others still live in an us-and-them relationship within our country. Now in the 21st Century, a casino was being planned by Rob on behalf of his company's relationship with the tribe.
At the behest of the Tribe, he used his time and talent to negotiate an agreement between the City and Township of New Buffalo calling for the award of aportion of the winnings from gaming to fund a new non-profit entity called the Pokagon Fund. This fund was established in 2000. Thus, the beginnings of ACE. Today, the Fund has strived to honor the generosity of the Pokagon Band of Potawatomi and the ingenuity of all its founders by building up the communities it was created to benefit, and the people in them, through smart, meaningful, and impactful grantmaking. In its first 10 years of awarding grants, the Pokagon Fund distributed 25 million dollars to over 300 recipients. This one great act on Rob's part is an example of giving back that keeps on giving.
Once again Rob and Lynne were relocating, but this time it was back to South Florida. He was appointed as General Manager of the Isle Casino Racing in Pompano in 2010 and further appointed as Regional Vice President of Operations in 2016. During this time, they settled into the Pompano Beach Community and Rob was able to advance his work toward giving back and continuing with his gaming acronym ACE. He wasted no time and soon found himself involved in all things economic to enhance our community. In 2016 Rob became Vice Chair of the newly incorporated non-profit, "Shipwreck Park." He was also appointed and serves on the Board of Directors of the Pompano Beach Chamber of Commerce, and serves as Vice Chair of the Pompano Beach Economic Development Council. Additionally, he serves as Chair of the Tourism Subcommittee.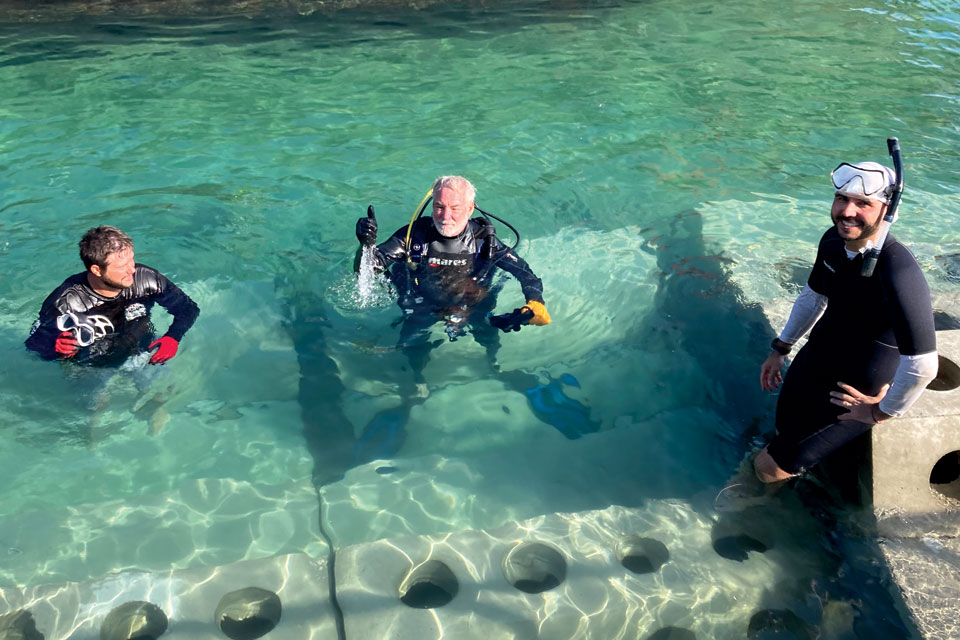 In gaming, what can be better than an ace? Of course, more than one of them. Aces are better and this new acronym became Rob's mantra. Art, Culture, Education and Sustainability, ACES. Rob and his fellow Shipwreck Park Board Members had the idea to enhance tourism, assist our marine environment, create an underwater work of art, and allow the entire effort to become an educational tool, https://shipwreckparkpompano.org. Since its formation in 2015, with the mission in place Shipwreck Park was in need of a meaningful project. The first project of the park would be an artificial reef titled, Lady Luck. Rob's idea was to have a sunken casino vessel about one mile east of the Pompano Pier. It is now a major attraction for tourist divers, and for numerous marine species. This was such a success that a second vessel was deployed in 2017, called the Okinawa. These are now permanent artificial reefs that will support our ecosystem, enhance coral reef propagation and our local economy for years to come. Yes, once again the concept of giving back that keeps on giving.
Rob finally retired from the gaming industry in 2017, and also retired from continuously relocating. He and Lynne have made Broward County their permanent home. Now he could devote all of his time to ACES. With time to devote to community causes, Rob and the Board evolved the idea of Wahoo Bay, a new project for Shipwreck Park. Wahoo Bay, which is located in the basin of the Hillsboro Inlet, is envisioned to provide an immersive experience for park visitors, especially young children. Its purpose is to raise awareness of the importance of keeping our oceans and reefs healthy and thriving in an entertaining, educational and memorable way, https://wahoobay.org.
In the shallow protected waters adjoining the Pompano Beach, FL Hillsboro Inlet Park, an underwater experience will be created that will preserve and enhance existing natural resources and add environmentally friendly interactive art, live lab experiments, and educational displays. The in-water experience will stimulate all five senses and be accessible to anyone young and old, able-bodied or disabled.
The adjacent on-shore experience, located in Roy Rogers Park adjacent to the inlet on the south side, will continue the theme with the installation of interactive educational exhibits and create areas for open space outdoor classrooms.
When I looked into the numerous meanings of the word ace as defined by Webster, one stood out among all the rest. It was, "a person who excels against all the rest." There is no doubt in my mind that Rob is a living example of this definition. His life of giving back is also a living example of the acronym composed of the letters that form the word. Thank goodness he is one of our residents.