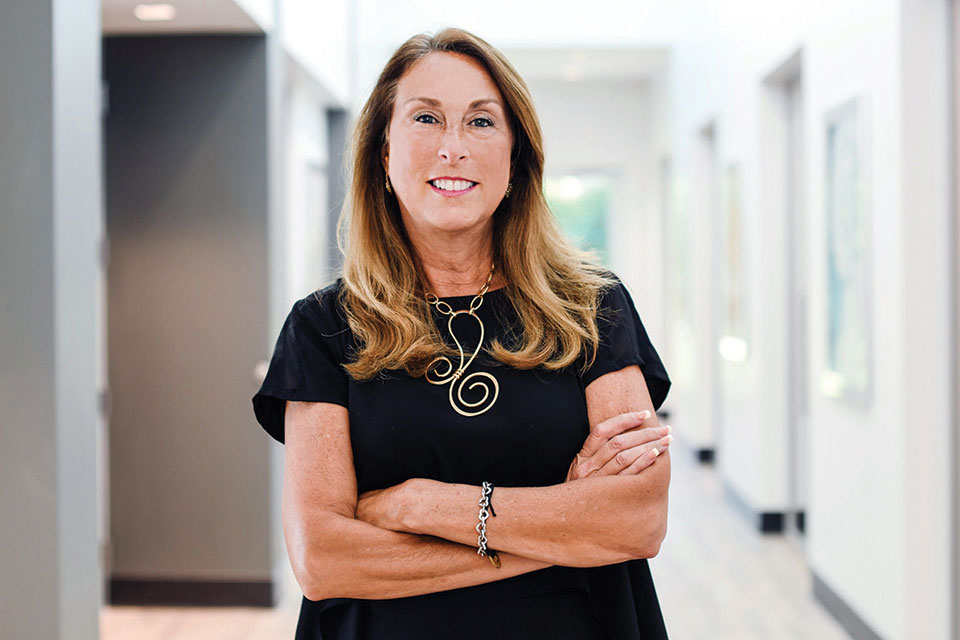 Writing this article is one of the most rewarding endeavors I participate in every other month.  I have come to appreciate how people can "Give Back" on so many different levels.  In a world of media coverage focused on divisiveness it is enlightening to learn about the good that showers our humanity daily.  The person I write about this issue is one who inspires everyone she encounters but is a special inspiration for women as well as our senior population.  I am honored to write about Monica McAfee, a recent Florida transplant, and a person who has yet to be the focus of the usual high-profile societal publications.  In fact, she has been able to remain below the South Florida social radar screen, and for good reason.  Monica is literally too busy quietly changing the face of our community.  In essence, she is the quintessential role model of what most women strive to become.  She is unassuming, dedicated, hard-working, community-engaged and an ardent advocate for her sex, and especially for all seniors.  She is literally changing the landscape of environments for senior living.  A short bio is worth a peek as we will obtain a glimpse into who and why this person has become a force for change.
Monica started life just like most women of her era.  She grew up in Eastern Long Island, NY, attended college and studied what women mostly study, namely, fashion, marketing, the arts, and humanities.  After college she was employed by a family-owned business centered around her studies and rose to the level of marketing director.  This business was in the "Heart of Dixie," Richmond, Virginia, and this Northern gal had to learn to exude the expression, "Why Bless your Heart."  It was during this employment that Monica evolved a work ethic centered around one of those simple few word phrases that become the mantra for successful individuals to focus their endeavors.  In Monica's story it was a family phrase passed down from her immigrant grandparents, "Work hard, do good, give back and stay positive."  Following this mantra set the course for her actions and allowed her to pass through the worst of times and capitalize on the best of times.  It soon gave her the impetus to land the position of Marketing Director at the Valentin Museum of the Life and History in Richmond, Virginia.  During this tenure, her first experience with Giving Back commenced.  She decided it was time to tell the real story of the history of Richmond from the perspective of women and African Americans.  Can you imagine touting the importance of these two groups in the Heart of Dixie?   It certainly offered an all-encompassing and broader perspective than the history of Richmond that had been espoused to that date. 
As often life is for many women, Monica married, moved to Charlotte, NC and became a full-time stay-at-home mom.  This career-driven professional now focused her energy on raising a family and, in her spare time, doing all things volunteerism.  Monica has no regrets for her time spent at home with raising the children.  In fact, in her own words, "I do not see the great divide between stay-at-home moms and go-to-office moms.  I see and am hopeful that there is a movement of women supporting women and leaning into whatever choices they might make."  As life would have it, in the later part of the 20th century the future held a contentious divorce for Monica.  This period produced a multitude of working positions, a necessity to stay viable, and the need to raise the family.  There is nothing more challenging in life.  We of the male gender have no clue how difficult this really is.  During that journey Monica decided to learn Italian and in doing such encountered another woman that got her involved in senior living environments and especially those that needed to respond to individuals with dementia.  This friendship evolved into positions with various senior communities until she ultimately was employed by a nonprofit Continuing Care Retirement Community in Charlotte, NC.  This position became a point of inflection in the career of a person who was juggling her professional interests with the demands of a single mom.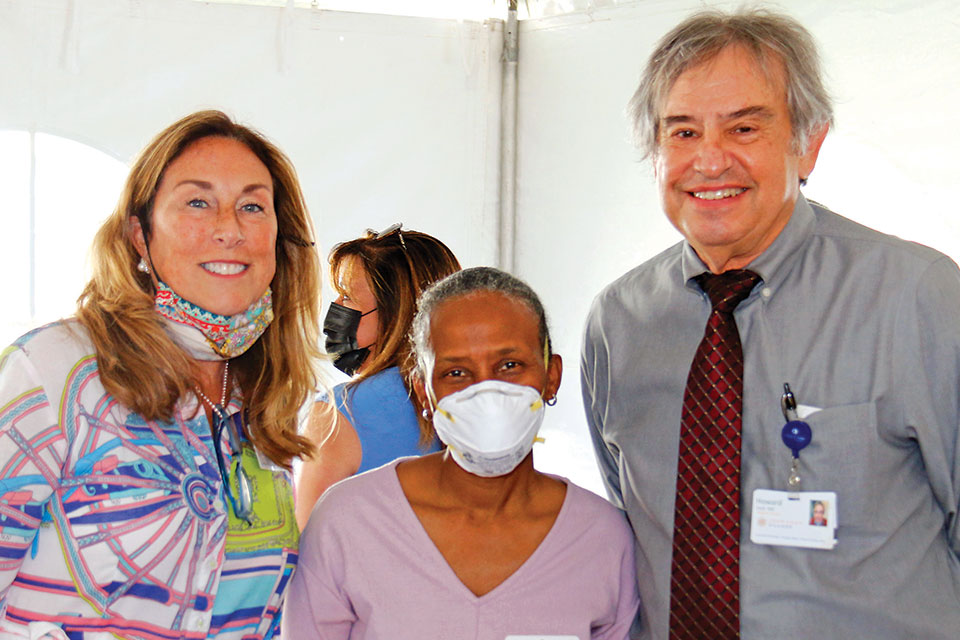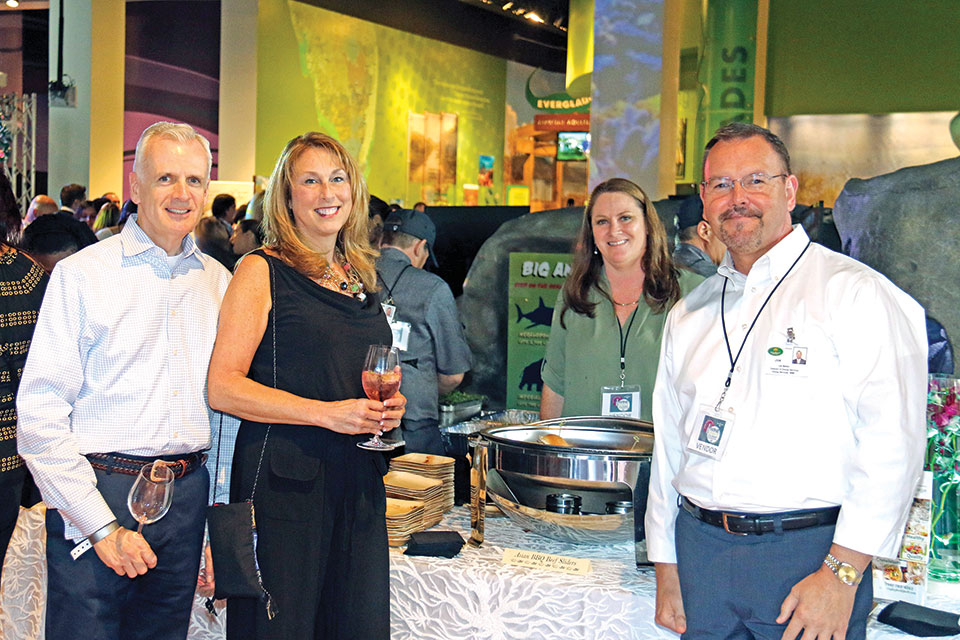 As the kids grew up and Monica could focus more time on herself her profession and her community interests, she realized the need to re-invent herself and apply her newly discovered talents.  Along came an opportunity with John Knox Village of Florida, located in Pompano Beach.  With a new position and a new location for her domicile she was ready for the challenge and little did we know how impactful she would be both on South Florida and on the world of environments for elders.  In a few short years she has managed to re-purpose, re-position and re-invent both John Knox Village, the possibilities that exist for elders, and the synergies that can be created within our community.  Her first efforts were to illustrate that seniors do not move to retirement communities to fritter away their remaining years.  She showed this community that elderhood is just another stage of life full of possibilities and connections stimulated by outreach.  A stage of life where a person is free to explore all the interests that had to be suppressed during a lifetime of other responsibilities.  To do this, Monica had to reach out and make ties with community organizations, institutions of culture and education, politicians, architects, planners, medical professionals, and others.  The list is endless.  This outreach was to first convince our community, as well as the world at large, that elders are viable, full of wisdom and are a community's best asset.  She did this by volunteering and engaging with these institutions.  What I call Giving Back.  Her engagement list is quite lengthy considering the amount of time she has lived in Pompano Beach. She has volunteered or engaged with names you would recognize like Nova Southeastern University and its Lifelong Learning Institute, Nova Southeastern University Museum of Art, The Venetian Art Society, Museum of Discovery and Science, Sample McDougald House Preservation Society, Bonnet House, Big Sisters and Brothers, United Way, Habitat for Humanity, Pompano Beach Cultural Arts Center, Florida Atlantic University, and I can go on.   As a volunteer and simultaneous advocate for our elder population, especially those living within John Knox Village, she has single-handedly been able to change the perception of elderhood.
It is through this giving back that she has convinced our community to value the elder segment of our population while simultaneously showing that same societal group that their lives have meaning and relevance from a multi-generational perspective.  The result of her "re-invention of Monica," has had the greatest impact, not on Monica but on our local community.  We now have been recognized internationally as one of the premier places where elders flourish and can live their lives in a meaningful and communally connected fashion.  The good news is the journey is just beginning.  Monica is working with talented professionals from around the country to bring John Knox Village into a place of international fame.  In fact, with the completion of the last major facility, The Woodlands, that project became the focus of an international conference represented by professionals from nineteen nations around the globe.  Her latest concept is the collaboration with community partners on what John Knox Village is calling "Art Sage," with a focus on the performing arts across Broward County.  Art Sage is based upon the concept of the "Spoleto Festival" annually held in Charleston, SC, and she is just scratching the surface of possibilities.  In fact, her verbal motif for John Knox, and for that matter all elders, is "Where Possibility Plays." 
I started this article with how rewarding it is for me to meet, write about and learn from someone every other month.  In Monica's story, I am truly humbled by the energy, commitment, creativity, and level of Giving Back exhibited by this woman who has run the gamut of conventional beginnings, marriage, divorce, raising a family and re-inventing her priorities to change the face of society for the better.  If she is any example of what is out there, I can humbly conclude that the future is very bright for us all.