Jennifer O'Flannery Anderson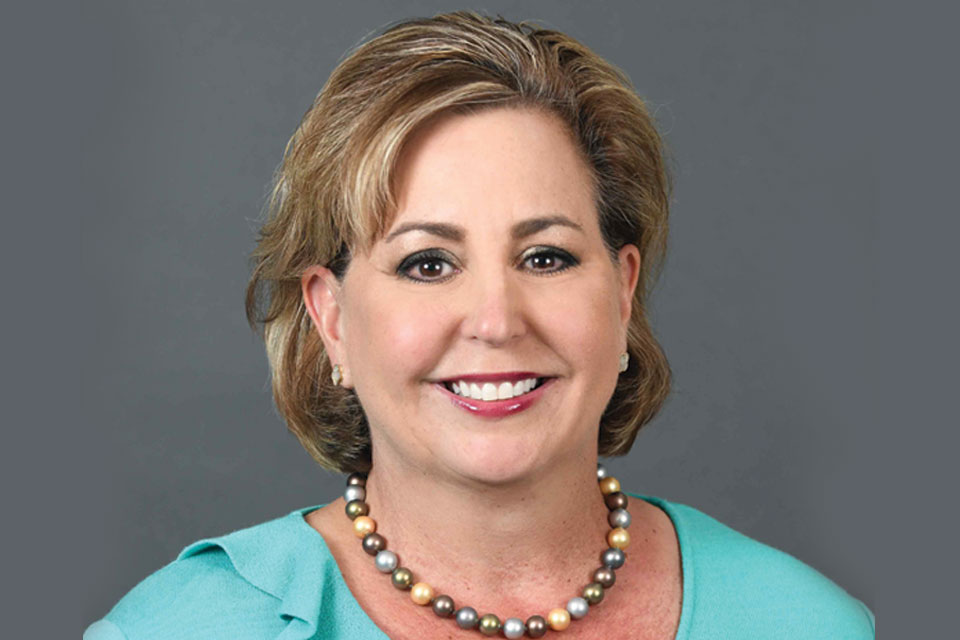 There is a common perception that women of power with an innate ability toward leadership are typically aloof, independent and unapproachable. This is especially true when we analyze the male opinion of said individuals. The past 50 years have illustrated to us a complete change in how we view women and minorities as relates to their status in the business world. Up until the 1960s societal status, especially as relates to business and leadership, was typically the domain of men. Least I say we are not there yet but still in transition. However, along with this transition came preconceptions about character, especially as relates to women. Jennifer O'Flannery Anderson is a person I have met who completely debunks any of these preconceived notions. In fact, she is a shining example of an individual capable of influence, leadership and commitment to community while simultaneously possessing the personality of a loving, caring woman. Jennifer is amiable, outgoing and offers one a sense of genuinely being engaged in "you". How does such a person come to be and what are they doing for our community today?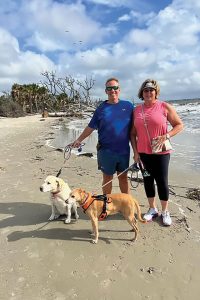 Jennifer, like many in our community, was born somewhere in the Northeast. She was born in up-state New York, one of three children. Her father was a Presbyterian Minister, and her mother was a special education teacher. Just knowing this history gives us insight into the moral character of their children, especially Jennifer. The family moved often as a result of Dad's profession. They made domiciles in Pittsburgh, Cincinnati, Akron, Chicago and finally Tampa. Jennifer remained in Tampa through high school and decided to seek higher education in Florida.
Jennifer's college years are indicative of many Floridians. She attended Florida State University for her Bachelor of Arts, then moved on to The University of South Florida for her Master's and, typical of a budding type "A" woman, she continued on to achieve a Doctor of Philosophy in Public Administration from Florida Atlantic University. During her professional career, she continued to advance her executive education and attended executive programs at Harvard University. Obviously, Jennifer is a shining example of what our great State of Florida has become since its early pioneer days which, you might remember, are less than 125 years ago. In fact, in 2021 she was the recipient of the History of Fort Lauderdale Trailblazer award which is testimony to our recognition of what she represents.
After her years of higher education, Jennifer became the President/CEO of United Way of Broward. She immediately engaged in our community and made a commitment to fully understand it from the ground up. This was accomplished by participating in Leadership Broward, a commitment of time and energy to learn about our community at all levels. Additionally, she is a graduate of Leadership Florida, which expounds the same experiences but at a State Level. This knowledge, coupled with her formidable education and innate compassion, positioned her to be extremely effective in guiding philanthropic organizations. Professionally, after her position at United Way, she obtained the position of VP for Community Engagement at Florida Atlantic University where she also served as Executive Director of the FAU Foundation. While at FAU, Jennifer could not suppress her desire for giving back to the community and chose to engage with the Forum Club of the Palm Beaches where she rose to the level of President.
Fortunately for us in Broward, she then accepted a position as VP of Advancement and Community Relations at Nova Southeastern University where she was instrumental in raising the profile of NSU and grew support for the university. Her next career move once again kept her in our community and it is the position that she maintains today. In 2020, Jennifer accepted the position as President & CEO of The Community Foundation of Broward (CFB). As the voice of philanthropy in Broward, the CFB connects donors who care with issues that matter. This foundation was established 39 years ago and today is noted as one of the top 100 foundations in the USA with an endowment of over 250 million dollars under management. The CFB impacts our lives by giving back to community advancement by supporting grants which are earmarked to advance the quality of life in Broward. To date, the CFB has granted over 170 million dollars. Jennifer's favorite definition for a community foundation is "a charitable organization that pools donations from individuals, families, foundations and businesses to support the particular needs of a specified geographic area thereby promoting philanthropy and community development."
Along this professional journey, Jennifer has amassed a formidable list of accomplishments of giving back at every level. At the State level, she was appointed by Governor DeSantis to serve on the Executive Committee of The Career Source Florida Board. She also serves on the Florida Community Foundation Steering Committee as well as The National Council of Foundations' Advisory Group. Locally, Jennifer is Vice President of the Board of Funding Arts Broward, is a member of the Broward Workshop, and was appointed by our Broward County Mayor to serve on the County's Racial Equity Task Force. All of this "after hours" community service work has led to her recognition by Broward Organizations. In 2016 she received the Broward Outstanding Fundraising Professional award and in 2017 was the recipient of the ATHENA Leadership Award which honors an individual for professional excellence, community service and mentorship. The stuff I refer to as "giving back."
So far one would think that a person of this experience and influence would fulfill the pre conceptions we as a society have of such people. Not so in this case. The proof is in how she met her husband, Peter Anderson. While working at FAU she attended an alumni event at Mangos on Las Olas (reader you may recall this was the hot spot for professionals in the early 2000s), Peter was there with a client because they wanted to meet Howard Schnellenberger, the famous football coach of UM, who at that time was beginning the football program at FAU. Peter did get his picture and simultaneously met Jennifer. The rest is a love story that led to a wedding at the Riverside Hotel on Las Olas officiated by three clergy, one of which was Jennifer's dad. This story is not one of an unapproachable person.
Peter Anderson is a true Floridian. He was born and raised in Coral Gables where his Father was a maritime attorney. Peter attended private school in the Gables and went on to FAU to obtain a Masters of Business Administration. Today, Peter maintains his own financial advisory practice with Raymond James. Together they reside in Broward County and, apart from all of the community service they each perform, their real love is providing a loving home for rescue dogs. They have two, Annie and Pearl. As a couple of power, they can purchase the finest of pedigree dogs on the planet but knowing Jennifer and her caring personality the rescues fit the bill.Now that is a loving, caring woman.