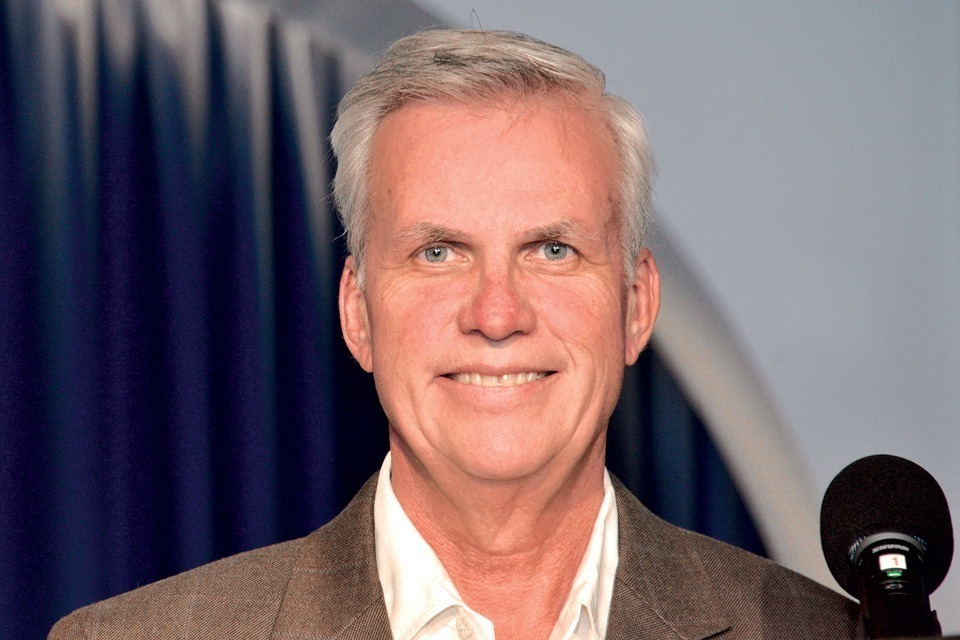 In the world of giving back to one's Community, there are two distinct types of individuals. Those that do many things for a few and those that do a few things for many. Glenn Troast was a believer in the former approach. He chose his community interests carefully and, when he committed, he was all in. He was the quintessential example of service where it counts.His life was devoted to his Family, Clients, University, Community and the Scouts. With this laser focus it allowed him to intimately understand each and every detail of the person or organization he was serving such that he could effectuate change for the better without anyone realizing the transition was happening.Glenn was one of the unique people that made everyone feel special and, as such, he was able to lead people to see possibilities where they did not believe they existed. He very carefully chose the arenas in which he focused to give back.
What are the circumstances that bring individuals to lead exemplary lives for the betterment of their community? They are often lessons learned early in life and in Glenn's case it was the Scouts. Glenn was born in 1957 (The International Geophysical Year) in Passaic, NJ where he resided until his family relocated to Florida when Glenn was just 15 years old. Passaic is a town in northern New Jersey on the outskirts of New York City. Today it is highly urbanized and adjacent to the industrial complex that we all envision New Jersey to be. What is unique about his time there was that he was incredibly involved in what was, in the days before political correctness, called The Boy Scouts. Glenn's laser focus was honed on a commitment to the values and experiences associated with Scouting. He rose quickly through merit advancement and at age 14 achieved Eagle Status. He was one of the youngest to achieve this highest level.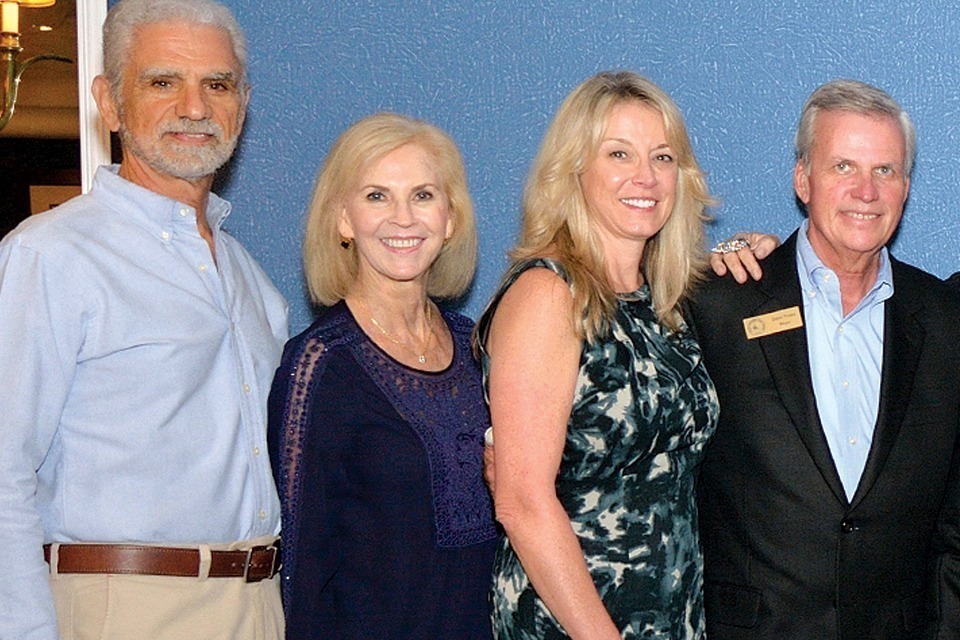 When the family relocated to Florida, it was not to the East or West coastal communities like most north-easterners did. Instead, his dad decided to take over and operate a KOA camp in Clewiston. Glenn did have reason to visit Lighthouse Point numerous times during his high school years as his Grandparents lived in our community since 1960. I believe he always had a goal to make Lighthouse Point his home one day. In case you have never been to Clewiston, it is 80 miles northwest of Fort Lauderdale in sugar cane country. Sugar is its main industry, and the town is commonly known as "America's Sweetest Town". The KOA camp fit right in with Glenn's Boy Scout training. After graduating Clewiston High School, he went on to the University of Florida and embraced Gator life to the fullest. Actually, Glenn wanted to be a doctor, but he quickly discovered that Chemistry took second place to Finance and a budding Accountant was born. Gator life was so attractive to Glenn that he remained endeared to the University, its programs and students for his entire professional life. After graduation with a degree from the Fisher School of Accounting at UF, Glenn worked with one of the "Big 8" firms, Coopers and Lybrand, where he became an expert in mergers and acquisitions and assisted the company as an instructor in their education program for employees. After moving back to South Florida in Miramar, he focused his professional career on financial forensics and valuation analytics, setting him up to ultimately found a private practice, TN Partners, with resident Jan Nouss in Fort Lauderdale.
The early years of his life were not without tragedy. Glenn married and he and his wife had a lovely daughter Meaghan.The passion as a family was to breed and show Labradors traveling around the country in their van. And, of course, knowing that Glenn was dedicated to perfection, they won honors wherever they went. Then tragedy struck. At an early age, Meaghan's mother was killed in an auto accident leaving Glenn to raise his 12-year-old daughter and run his business. It was then that he decided it best to relocate, in 2002, to that community we all know is the best place to raise a family, Lighthouse Point. During the course of a consulting assignment as an expert for the late John Gillespie, a prominent Lighthouse Point Attorney, he met Marjorie who was a litigation paralegal for an opposing entity. Over the course of two years and one great concert in Palm Beach they evolved a relationship and ultimately married. Glenn and Marjorie adopted their son Evan and life was back on track. I do believe that Glenn is a living example of a quote by Nelson Mandela, "the greatest glory in living lies not in never falling, but in rising every time we fall." It was now that he turned his attention to family, clients, university, scouts and community.
I will focus his giving back on Scouts, the Lighthouse Point Community and the University of Florida. Glenn got involved with Boy Scout Troop 238 which met at St. Paul The Apostle Church. He was known for organizing challenges for the Scouts whether it be on campouts, Eagle projects, or service to community. He led by example, taught fundamental life skills, and good moral values. He was not a task master but a motivator by example. Glenn later served on the Board of Review for Scout Advancement. I personally collaborated with Glenn as he mentored an Eagle Scout to take on the Veteran's Memorial located on St. Paul land that is leased to the city. This was a major undertaking in which Glenn managed to involve our Architectural Firm, The American Legion, The Rotary, St. Paul and, of course, the Scouts. Glenn was always working to have Eagle Scouts find projects that would benefit Lighthouse Point, like the prayer garden and stations of the cross at St. Paul and his own son's project at DeGroff Park providing permanent housing for owls.
Glenn loved UF. He devoted time to serving the school in order to insure its status as one of the finest Schools of Accounting in the Southeast. In fact, Glenn was a member of the Fisher School of Accounting Advisory Board for many years. He gave with his time and treasure.He devoted time to mentor students and advise them on paths to success and, as a donor and benefactor, he raised money for the school and scholarships. He achieved the status of Bull Gator, which is reserved for top level annual athletic donors.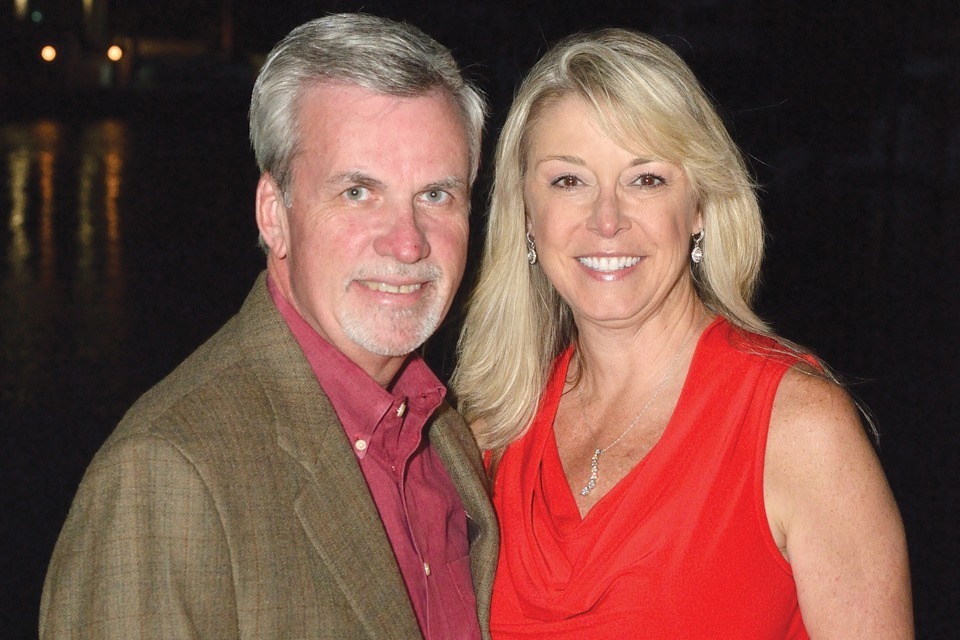 The community service level is where he devoted most of his energy. Glenn then decided that his financial background and personal philosophy would be good character traits for his community. As always, he took the humble approach and decided the best way to learn the needs of the city was to start from the bottom up. Glenn's first volunteer position was on the Code Enforcement Board.After that service he decided to run for the City Commission, thinking that his financial acumen could help the City remain financially strong. In 2014, he decided to run for mayor. Glenn from the beginning felt that the city needed a new vision for its Civic buildings.This came from a great concern for the conditions of the Fire House and Community Center.He wanted the citizens of our city to have the finest state-of-the-art facilities when it came to public safety and community pride. Essentially, committing to create new structures to serve the safety and the heart of the community for the next fifty years. In order to accomplish his mission, he met with community groups, leaders, individual interest groups, and businesses in order to ascertain their concerns in order to be able to propose solutions that could be accomplished to the satisfaction of all. His negotiating skills and financial acumen created a win-win that allows these structures to stand before us today while keeping the community strong financially. However, this path took an inordinate amount of commitment. In the words of his loving wife Marjorie, Glenn always made himself available (often to the detriment of family trips and events) and always had his phone on 24/7 when it came to listening to citizen concerns and serving his constituents. In fact, when he was first diagnosed with cancer, he insisted on not letting his therapy programs preclude him from his service to City and Scouts.No matter how bad things were for him physically, if it came to an important meeting, he dressed, put on his hat, and made it to City Hall. I believe his dedication was a motivator for the entire community. Again, just like the Scouts, he was leading by example.
Sadly, for us all, the good Lord decided he needed Glenn for bigger and better things. He succumbed to his cancer on March 23rd, 2022, leaving behind his wife, daughter, son. parents and siblings.Lighthouse Point, South Florida, UF and myself are all better off because of Glenn's ability to give back. A quote from Abe Lincoln comes to mind as I complete this article, "In the end, it's not the years in your life that count. It's the life in your years". Glenn breathed life into everyone he touched.He led our beloved Lighthouse Point to a new standard of civic presence to serve it for the next 50 years; he left the Scouts a better organization focused on community; and he inspired his family via example. In the end, if I could have interviewed him for this article, I believe he would tell me that all he ever wanted was to be "A Good Man". A good family man, a good coach, a good scout leader, a good Mayor for his community, and a good Accountant, and I am sure he would say this in as humble a manner as possible.So, take a moment to reflect on how many lives he touched, and to thank him for his contributions to our city.