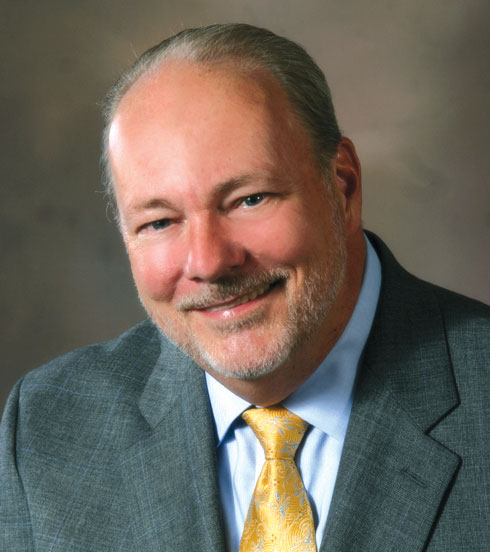 One of my favorite quotes is "Our culture and buildings are messengers to a generation we will never meet."  Although this is a marvelous statement, I cannot take credit for its creation.  It is an adaptation of an original quote by Neil Postman, American educator, media theorist and culture critic, wherein he stated, "Our children are messengers to a generation we will never meet."   However, it is my contention that it is as applicable to our built environment as it is to our children.  This then raises a question. If our buildings and culture are so important to future generations, how then do we preserve them?  Simple, we start thinking of our community in generational terms and in order to do so we must "give back" by preserving our cultural resources and historic structures.  In Broward County, we are fortunate to have a resident who has devoted his entire career to these very causes.  Daniel T. Hobby, author, historian, philanthropist and educator, is a living example of how preservation should be accomplished. 
Daniel T. Hobby (Dan) was born, raised and educated in Florida.  Not many of us can make this claim.  He is the quintessential pioneer. Life started for him in St. Petersburg with his primary education locally.  Dan later attended The University of Florida where he obtained his Bachelor and Master's Degrees in Arts & History.  You might say he was destined to become the person who would be most influential in recording and propagating Florida culture and history.  Like most in his profession, there was a portion of his life spent in academia.  He served as an adjunct instructor at Lake City Community College and, after moving to South Florida, at Broward Community College.  Dan relocated to South Florida with his wife Brenda and young daughters in 1979 and joined the academic staff at BCC.  Therein launched his local career as an educator, historian, and philanthropist. 
Sensing the southern portion of the state was a young community under massive development pressure, he was concerned that its early culture, history, and buildings needed to be identified, recorded and/or maintained.  In 1980, Dan began articulating his concerns and lobbying for his love of history. As a result, he was asked to become the Executive Director of the Fort Lauderdale Historical Society, a position which he held for 20 years.  This in itself is remarkable. It was during this time of my service as President of The Board of Directors of The Historic Stranahan House that I met Dan.  I immediately gained enormous respect for his depth of knowledge and commitment to the preservation of our region's history and architecture.   In addition to his position as Executive Director, Dan maintained a strong advocacy position with various non-profit philanthropic or governmental organizations.  Organizations such as The Broward Trust for Historic Preservation, Broward County Planning Council, National Register of Historic Places, Florida Review Board and the Florida Association of Museums, to name a few.  I would bet that few Broward residents are aware that we have had such renowned representation at the State and National level related to our history and culture.
During this period of his life, 1980 to 2000, Dan and his family resided in Coconut Creek and, in fact, they still reside there today.  His depth of "Giving Back" went beyond his academic and professional credentials and also included service to his local community of Coconut Creek.  He has held positions on the Youth Sports Advisory Board, The Redistricting Board, Economic Development Board, Library Board and the 25th Anniversary Committee. 
In the year 2000, Dan retired from the Fort Lauderdale Historical Society, but often careers do not end with retirement.  After leaving, Dan turned his attention to the northern portion of the county and simultaneously decided it was time to save some important historical structures and to document the history of Pompano Beach.  He was appointed Executive Director of the Sample McDougald House Preservation Society where I had the honor of serving on his Board.  He took this leadership position with the hope of mitigating the concern that the original residence of the Sample Family (1916 – 1943), later sold to the McDougald family (1943 – donation to the SMHPS), located on Dixie Highway, would be someday razed.  Under Dan's leadership and with a strong Board of Directors and a grant from the State of Florida, the house was moved from Dixie Highway to its current location on NE 10th Street in Pompano Beach. It was totally restored and stands today as a proud example of Pompano Beach history for generations to learn and experience pioneer life. 
I commenced this article by calling Dan an author, and indeed he is.  His book, "Pompano Beach: Pioneers and Progress," Donning Publishers, 2010, was written for the Centennial Celebration of the City, which was organized by the City of Pompano Beach Centennial Celebration Advisory Committee upon which, you guessed it, Dan served as a major committee member and volunteer.  If you have not read this book it is worth every word in order to gain an understanding of the people, pioneers and life that gave birth to the place in which we live.  For his work Dan was awarded the "Shining Star Award" by the City of Pompano Beach Chamber of Commerce.  During his career, Dan has published numerous articles and five books in total.  Of local import, and in addition to his book on Pompano Beach, he worked with Stuart B. McIver as author of, "Lighthouse Point, Florida: The First 50 Years, 2005." 
Today Dan serves his community by lecturing on his favorite subject, our local history.  He still resides with his wife Brenda in Coconut Creek where they raised their daughter and son. He is a living model of how people, places and their history should interact.  We owe him a great debt of gratitude but, more important, is that the generations that we will never meet will be able to experience our culture, architecture and lifestyle making them feel a part of an evolving humanity with roots to a place.