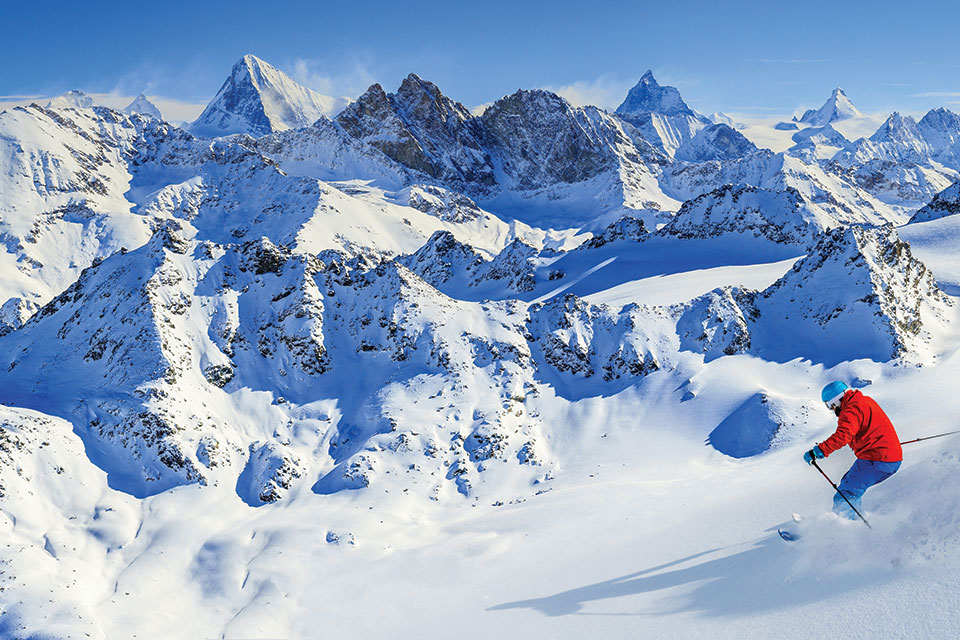 A total of 9.8 million alpine skiers are sprinkled across the U.S., and those folks comprise about 40 percent of all winter sports enthusiasts: a big slice of the pie.
The five states that most downhillers call home aren't all stereotypical ski states. The majority of downhill skiers hail from New York, Florida, Texas, California, and Colorado.  So how large is Florida among these states? There are an estimated 860,000 Florida skiers over five years of age in the state.
When you ask ski lovers their favorite destinations, they will tell you Colorado, Utah and Wyoming.  Popular ski resorts in Colorado include Vale Ski Resort, Four Seasons Resort & Residences in Vail, Steamboat Ski Resort, Keystone Resort in Keystone, Telluride Ski Resort, St. Regis in Aspen, and Breckenridge.
There are so many hotels, resorts and lodging options at the popular ski locations, it is impossible for us to highlight them all. So researching what works best for you and your family or group of friends is your best option, or you can contact a professional travel agent and discuss this directly with them and they will provide you with the best options.
From renowned skiing and snowboarding to picture-perfect dog sledding, a wealth of memorable winter experiences await at The St. Regis Aspen Resort. Aspen is a destination unlike any other that truly comes alive in the winter months. The prime location on the base of Aspen Mountain offers close proximity to local ski lifts and other activities. St. Regis offers on-site dining, the award winning Remede Spa and a heated outdoor pool, among other amenities. The resort offers excellent service and luxury amenities.
The Florida Ski Council (FSC) promotes and represents the ski clubs of Florida to the resorts each year, in which most of the clubs participate, taking thousands of Floridians to the slopes.  The FSC organizes three ski trips each year, selecting two destinations in North America and one International location. The fifteen FSC member clubs meet
three times per year to accomplish Council business such as selecting a "short list"of destinations for Council trip bid requests and voting to select Council trip destinations. All FSC trip destination decisions are made based on a majority vote of the member club delegates.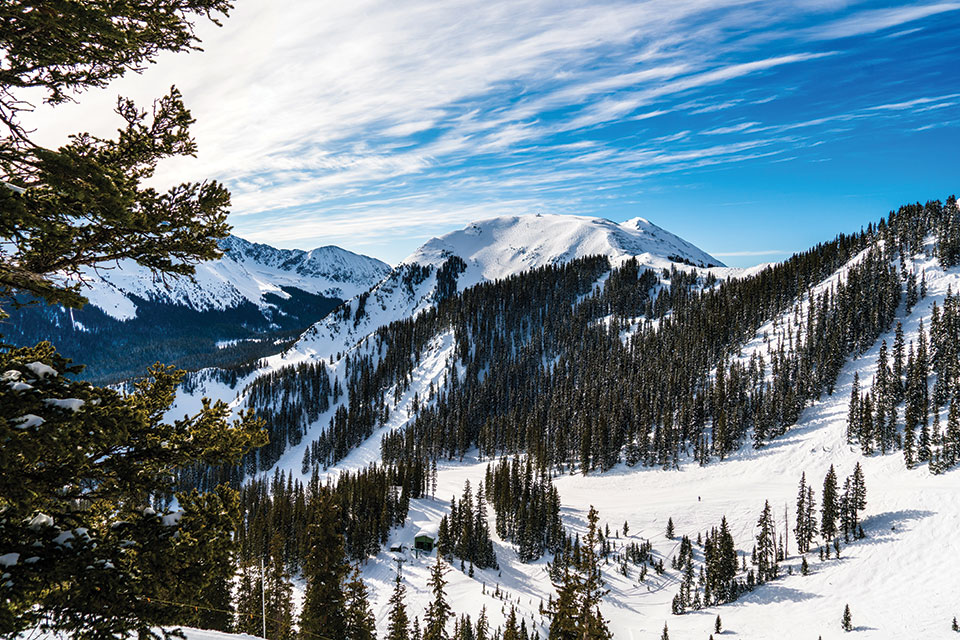 Here are some of the planned trips for 2022:
High above the sapphire-blue waters of Lake Tahoe, California, Heavenly is one of the most unique snow resorts on the planet. The trip is planned for January 22 – 29. The choices are endless. There are 34 miles of wide-open space for groomed cruisers, 1,600 -foot plunges in the double-black diamond canyons, or the most outrageous tree skiing in North America.  You can make Heavenly your playground every time you visit.
South Florida member clubs planning to participate in this trip are: Boca Ski Club, Ft Lauderdale Snow Ski Club, Miami Ski Club, and Palm Beach Gator Snow Ski Club.
Taos Ski Valley is nestled in the Sangre de Cristo Mountains where the Rockies begin. This part of Northern New Mexico offers spectacular scenery and exceptional outdoor recreation. Over 60 years ago, Swiss ski pioneer Ernie Blake spotted this awe-inspiring mountain's towering vertical and snowy aspect from his Cessna 170. From that day forward, the Blake family dedicated their lives to building a destination their way. They created a  pure mountain experience, where local culture and traditional European hospitality formed a welcoming spirit rooted in the natural environment. Their success is evident in the first-place score with SKI Magazine in charm and overall satisfaction and a 4th place ranking in 2020 for overall Resorts of the Year!
The South Florida member club planning to participate in this trip is Ft Lauderdale Snow Ski Club.
Join FSC for an International trip to the world-famous Zermatt Ski Resort from March 12 – 19, where you'll ski/ride amongst the jetsetters and see and photograph the most photographed natural wonder in the world, the "Matterhorn."  The hotels are in the tony town of Zermatt, Switzerland, where only electric vehicles are allowed.
The South Florida member club planning to participate in this trip is the Miami Ski Club.
Ski Resorts With Close Proximity to Florida
Listed here are the best ski destinations closest to the state for Floridians looking to ski this winter and spring with an approximate drive time.
• Alabama – about 8 hours away.
• North Carolina – about 10 hours away.
• Virginia – about 14 hours away.
• West Virginia – about 14 hours away.
• Pennsylvania – about 17 hours away.