For the past twenty years, each issue of The Light Magazine has featured an "Escapes" article, and this will be the first issue that we are not introducing our readers to a new
experience that we recommend.
Having spent the last month or so home-bound because of the coronavirus, I am thinking of all the places I planned to go this year. We booked a really nice European cruise that I plan to cancel as soon as we can communicate with the cruise line.  Needless to say, their phones are quite busy with cancellations, bookings for 2021 and, of course, other business calls. We were also planning a fall trip to Italy.  We're certainly not going there this year with the coronavirus crisis that country experienced. We are members of Ocean Reef Club and planned to spend the last week of April relaxing, using the spa and fitness center, and enjoying fresh seafood. Then came coronavirus forcing all of us to stay home. I hope Ocean Reef recognizes that travel was prohibited, and we get credit toward next year's member dues.
So, what are we thinking?  A series of Staycations in Florida is the perfect way to get away and to help our own economy.  Fortunately, as Floridians we have so many wonderful places to visit and we can plan numerous trips because we won't have the added expense of airfare since we can drive to most places.
Here are some of the places we have visited and featured in previous issues, and we are highlighting some of the features we liked most during our visits.
FAENA BEACH HOTEL MIAMI BEACH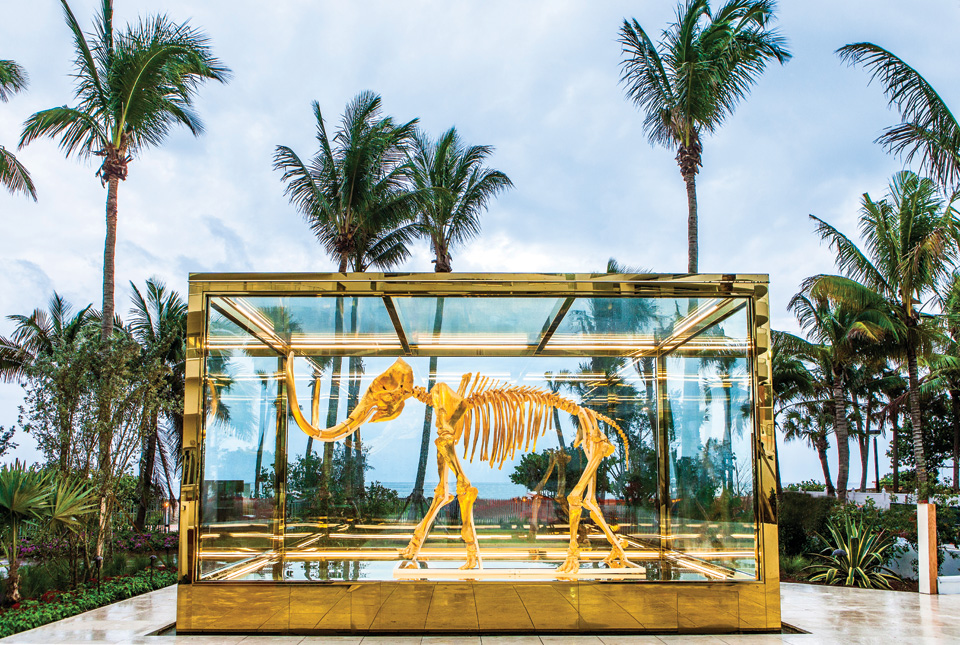 PHOTO GALLERY – Click on photos to enlarge
Faena Beach Hotel Miami Beach is one of the most amazing resorts we have ever visited.  Every detail, from the lobby to the bar and dining rooms of the hotel, are decorated so lavishly that it is a joy to enter.  The hotel is located on one of the widest and most beautiful beaches in Miami Beach. The outdoor facilities includes a spacious pool area, beach chairs and cabanas, a covered outdoor dining area and a second outdoor dining area. Faena Hotel Miami Beach offers the ultimate gastronomic experience with two distinct restaurants by renowned award-winning chefs, Los Fuegos by Francis Mallmann and Pao by Paul Qui. I was amazed by the giant gold mammoth on display for guests to enjoy. From dining to decorations you will not be disappointed in this resort.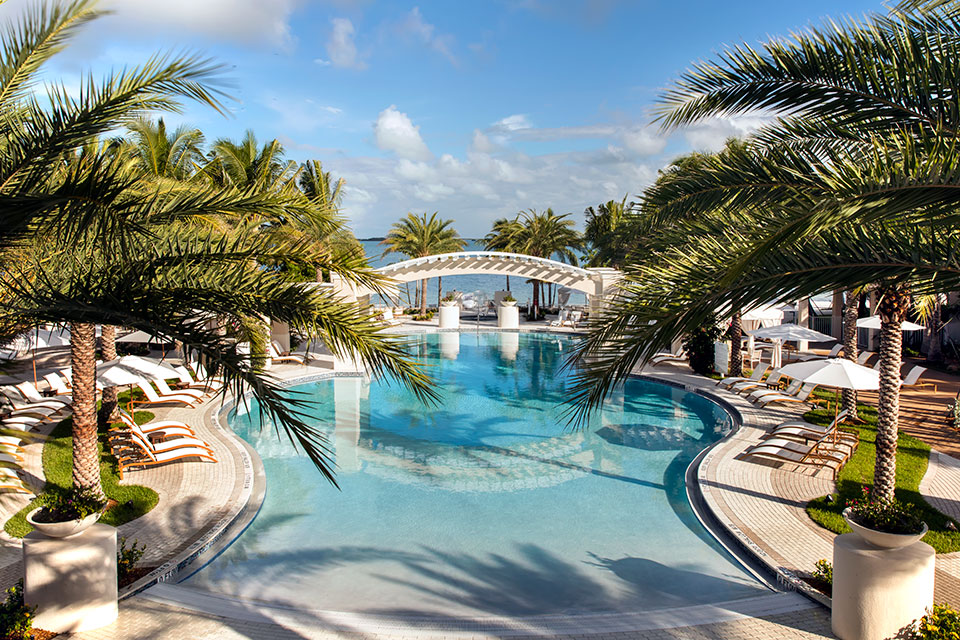 PHOTO GALLERY – Click on photos to enlarge
If you are a fan of the Florida Keys, then you will want to consider staying at one of the newest resorts in Key Largo, Playa Largo Resort & Spa which is part of Marriott's Autograph Collection of which I happen to be a fan.  The hotels are all unique and this resort offers a combination of luxury rooms, suites, bungalows and a beach house. It is located on the bayside and has a large pool and patio area, a beach overlooking the Gulf of Mexico, a choice of restaurants and bars, and an amazing spa.  The restaurant overlooking the bay is casual with beautiful views.
EAU PALM BEACH RESORT & SPA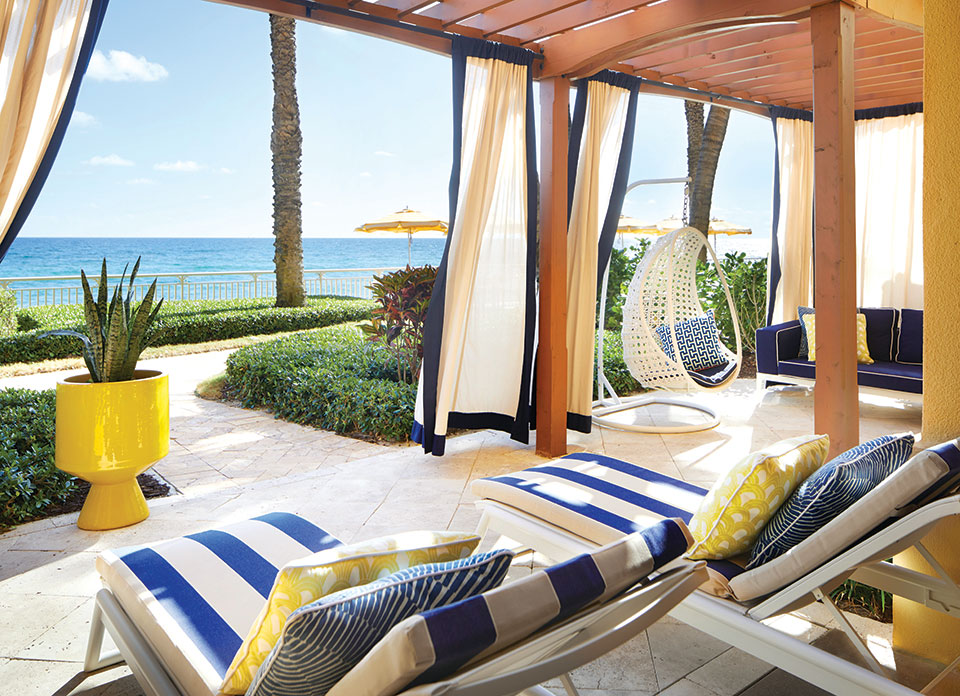 PHOTO GALLERY – Click on photos to enlarge
We also enjoy visiting Palm Beach and have enjoyed the Four Seasons in the past but when they closed for renovations, we decided to check out EAU Palm Beach Resort and Spa located on the ocean. This resort has a lot to offer with a beautiful beach, lush tropical gardens, luxurious accommodations, and a choice of restaurants and bars. We love the outdoor pool area and the cabanas located on the beach. The resort is modern and indulgent. They offer watersports, a fitness center and tennis.
We hope when we can all begin to travel again that we remember how important it is to support our Florida hotels.  There are so many wonderful places to experience right here in South Florida and throughout the state.