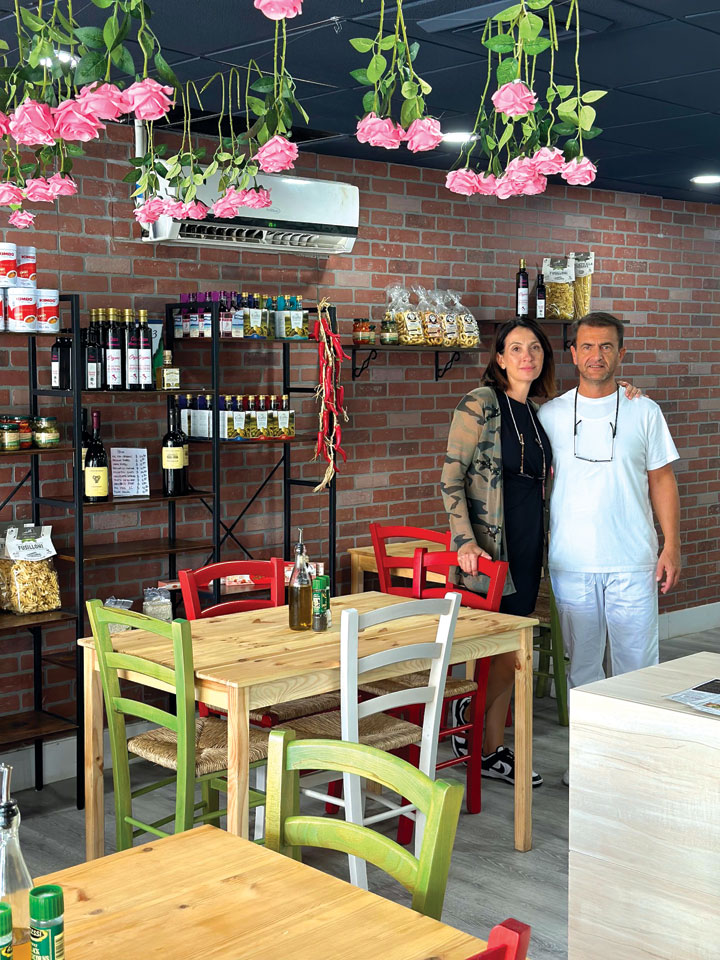 Several years ago, we introduced our readers to Ciao Ammore Trattoria restaurant in Lauderdale By The Sea. It is owned by husband-and-wife team Marco and Valentina Olivieri from Rome, Italy. We continue to frequent this restaurant as it is quaint, authentic and offers very delicious cuisine with gracious service.
We recently experienced their new venture, Ciao Ammore Mozzarella, that is open on Commercial Boulevard close to US 1. The café features a selection of menu items that include their housemade mozzarella, lasagna, eggplant parmigiana, amazing pizza, and a large assortment of sandwiches.
I would like to comment that the pizza is not what we are used to at the fast-food chains or even some of the local Italian restaurants. The pizza is a real Roman pizza that is square with thick, but light, house-made crust and sauce, and their own fresh mozzarella. They offer ten varieties on the menu. They are currently open for lunch and can seat approximately 25 people at a time. They plan to expand the hours during the season so you can look forward to future dinners too.
The ambience is like a charming Italian-style deli. Upon entering, you will see the deli case showing the large selection of meats and cheeses. There is both table seating and seating at a countertop overlooking Commercial Boulevard. The wood tables come to life with the different color chairs the restaurant features. You will also see the impressive steel equipment used to make the cheese in a large section of the kitchen that you view through a window.
We visited the restaurant in early August and plan to make it a regular stop to enjoy the casual atmosphere that offers incredibly delicious food and a menu that should please just about everybody. As a proud Italian-American with the maiden name of Recchia, I can assure you it is great Italian just like my family use to make.
Visit CiaoAmmoreMozza.com for menu, address and other information. Better yet go, and manja!