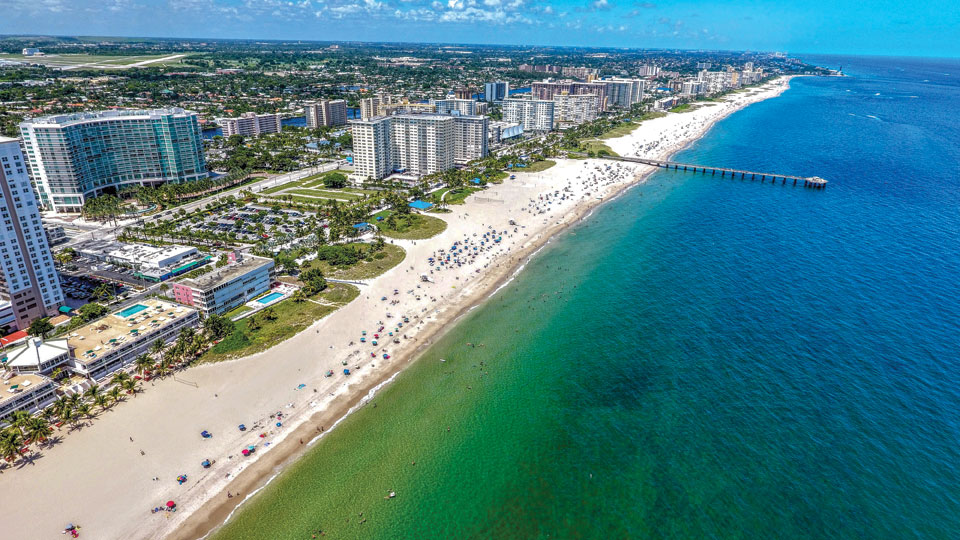 After a busy summer, we are preparing to go back to Tallahassee for our committee weeks starting September 17th. During this summer, we successfully distributed the multiple appropriations that we advocated for and received for our Broward County communities. The Disaster Preparedness Sales Tax Holiday will conclude on September 8th, 2023 for batteries, dog and cat food, smoke alarms, fire extinguishers, and many other supplies.
Governor DeSantis has awarded $300 million for projects designed to protect communities from the impacts of flooding. This funding is intended for the Florida Department of Environmental Protection (DEP) to initiate 71 new resilience and adaptation projects which will aid coastal communities in preparing for the adverse impacts of flooding and storm surges. The budget also allocates $56 million for resilience planning specifically for coral reef protection. The DeSantis administration has invested $1.4 billion for coastal and inland resilience of Florida's communities.
The Governor's office announced the early payoff of $400 million in State debt, a decision driven by the Debt Reduction program passed in the Freedom Budget. This early payoff will save Florida taxpayers $34 million. Florida has also reduced its State debt by $5 billion over the past five years, safeguarding the state's economic health and enhancing its ability to reinvest back into the state.
The Florida Department of Commerce declared the availability of $50 million through the Florida Local Government Emergency Revolving Bridge Loan Program, created during a special legislative session this year. These funds will be utilized to support local government operations in eligible Florida counties impacted by disasters.
Lt. Governor Jeanette Nuñez announced that the Freedom Budget included over $65 million for Alzheimer's support, an increase of more than $12.5 million from the previous year. This increase is intended to expand the efforts of the 17 Memory Disorder Clinics and the Alzheimer's Disease Initiative that aids residents and caregivers affected by the disease. This funding also includes nearly $500,000 in support of the Alzheimer's Association that facilitates the Brain Bus, a mobile outreach unit that educates Floridians on the early warning signs of Alzheimer's. An estimated 580,000 people aged 65 and older in Florida are living with Alzheimer's disease, and around 827,000 Floridians are serving as family caregivers. Governor DeSantis enacted a robust Five Point Dementia Action Plan in his first term, which came to fruition last June with the launch of the Florida Alzheimer's Center of Excellence (FACE). FACE pairs Care Navigators with individuals, families, and caregivers to bridge connections to local resources and services for Alzheimer's disease. FACE received over $1 million in additional funding in the Framework for Freedom Budget to expand to serve more families in Florida.
As always, it is an honor to serve you as your State Representative in Tallahassee.