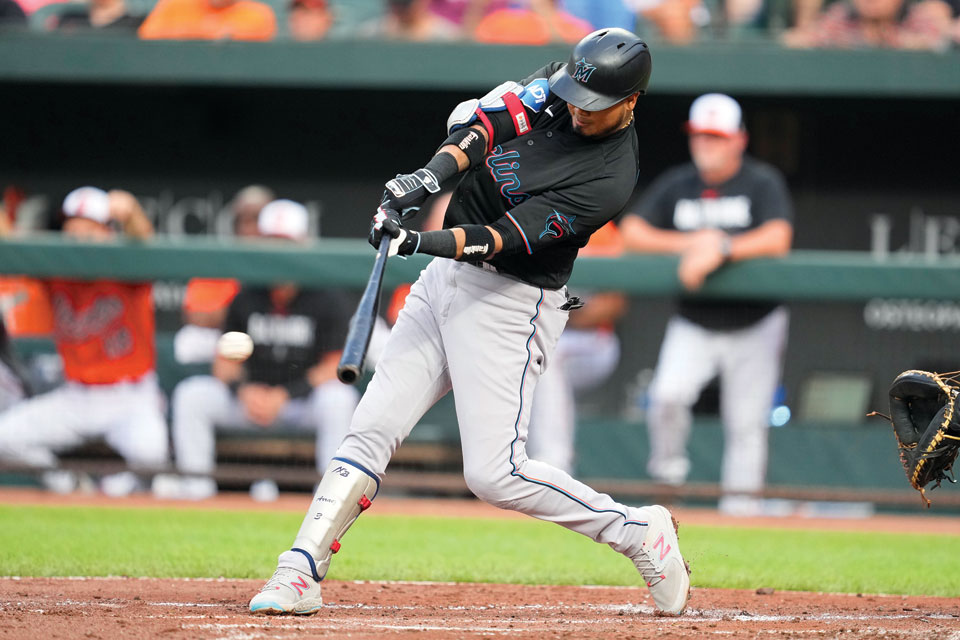 On our last visit to the state of the Miami Marlins' season prior to the All-Star break, the question was posited whether the team roster has enough "pop" in their collective bats to provide more runs driven across home plate.
The ink on that article was hardly dry before the team broke out of its slugging slump and began knocking the ball all over the park. The power was largely provided by Soler, Cooper and De La Cruz. That change, combined with the unbelievable hitting of second baseman Arraez, resulted in a reversal of course and rocketed the team to a dozen games over .500. Consistent hitting by players like Myers, Wendle and Berti put runners on base for the power squad to drive home. Arraez's hitting often overshadows the fact that he is a stellar second baseman, a fact that is not lost on the team's defensive-minded infield.
Then the All-Star break ended, and the Marlins inexplicably failed to return from their brief vacation with the same mind-set as before, and they managed to lose a bunch of games in a row. Just before the trading deadline, the team added third baseman Jake Burger who has averaged 34 home runs per season during his career and 25 so far this year prior to the trade, and first baseman Josh Bell who is hitting .233 with a 10.9% walk percentage. We'll have to wait and see whether there is another reversal to come down the road.
And, what about the Marlins' pitching? It is solid, both in the starting rotation and out of the bull-pen. It's just too bad one of them isn't named Ohtani!
Photos Courtesy Of Miami Marlins