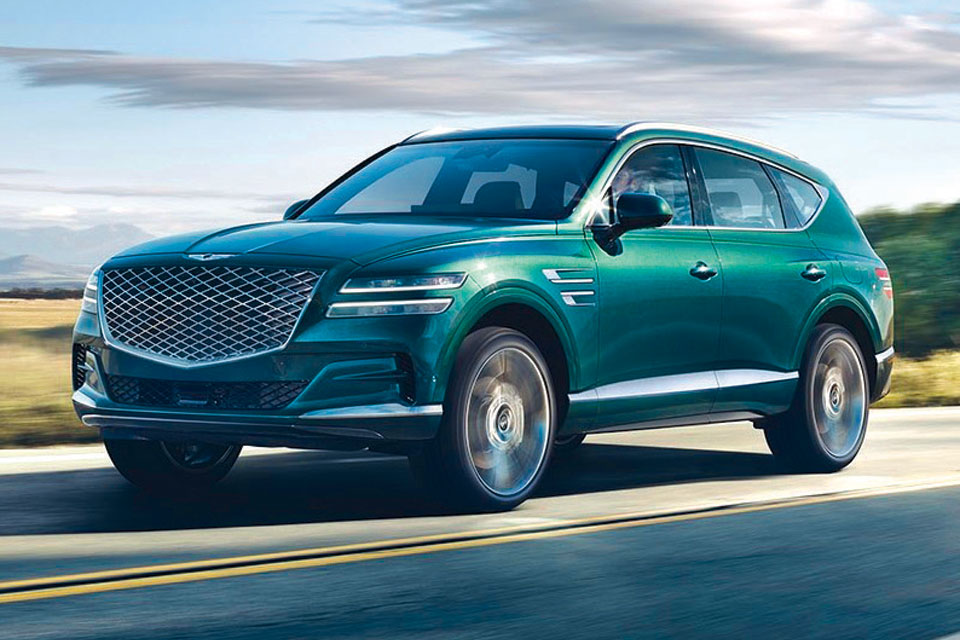 The 2023 Genesis GV80 has raised the bar in the luxury vehicle market with its new look. In a segment of the market which is dominated by German automakers, the GV80 made an industry impact statement with its introduction as the marques first SUV.
The "V" in the GV80 marque represents versatility that only a Genesis SUV can offer. The production GV80 realizes the vision of the GV80 Concept first shown at the 2017 New York auto show.
"GV80 represents the essence of the innovative spirit of Genesis," said William Lee, Executive Vice President and Global Head of the Genesis Brand. "As we launch GV80, our first luxury flagship SUV, we simultaneously open a new chapter for Genesis."
The 2023 GV80 has presence and styling that runs through Genesis with their iconic oversized shield grille and the uniquely daring double-stripe lighting motif that is the first thing one notices that sets it off.
The 2023 GV80 is available with one of three powertrains; the entry level is a 2.5T All Wheel Drive (AWD) priced with a MSRP of $55,550 and you will get 300 horsepower (HP) out of its inline four cylinders. Next is the 3.5T V6 AWD that produces 375 HP and includes 20" alloy wheels, a panoramic sunroof and a MSRP of $62,700.  Top of the line for $70,600 you get 3.5 V6 AWD Advanced 3rd-row seating and Remote Smart Parking Assist. Numerous options are available on all of the three models.
One of the most important aspects for any luxury vehicle is comfort, and the 2023 GV80 does this well. It has great ride comfort.  All the V6-equipped GV80s come with an electronically controlled suspension system that uses a forward-facing camera to read the road surface ahead and make suspension adjustments quickly on the fly.
Whether you're a fan of the GV80's looks or not, it's difficult to deny its key attribute: value. In order to get a similarly long list of features from Audi, BMW or Mercedes, you'd have to pay several thousand dollars more. On top of that, Genesis offers one of the most generous warranties in the industry, bolstering long-term assurance.
The Genesis GV80 certainly makes a strong impression and shows that the company has the potential to match or surpass the established luxury brands. There's certainly more to like about it than not. The GV80 cockpit is challenged by an awkward infotainment interface, the V6 engine that could stand to be more fuel-efficient, and it includes a rather small third-row seat.
If you are looking for a good-looking SUV that will stand out at the valet at the Yacht Club or picking up the kids at school or soccer practice, then the 2023 Genesis GV80 will have folks asking what it is or where can they get one.