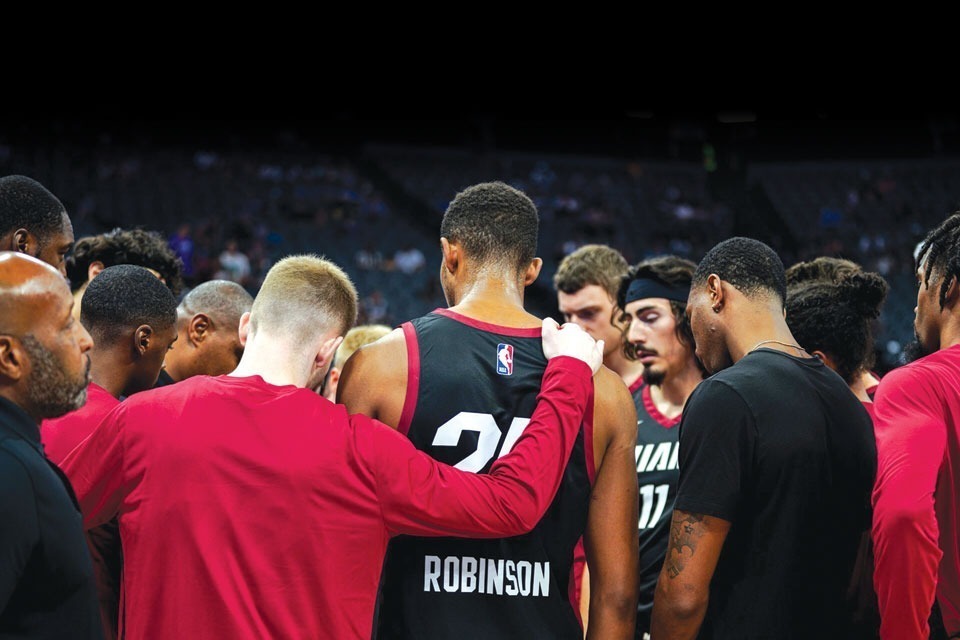 It is nearly impossible to pen any meaningful discussion of the Heat until all trades and maneuvering have been concluded. At this writing, most information online and on air regarding the team's plans revolve around the team acquiring Damian Lillard in several blockbuster trade proposals, none of which have been consummated.
In the past, I have lobbied for the team to improve on its size, both inside and at the power forward position. Depending on who becomes trade bait, the roster includes several talented players who fit this description, including draft pick Jaime Jaquez,Jr, Thomas Bryant acquired by trade, and roster players Bam Adebayo, Orlando Robinson, Nikola Jovic, Kevin Love and Haywood Highsmith. Each one has adequate height and weight and possesses the necessary skills to make a positive contribution to the success of the team in the coming season.
Reports have circulated that team management feels the team's greatest need to be at guard, especially shooting guard. That is a valid argument especially since the only true guards are Herro and Lowry; of course, I would argue that Jimmy Butler can fill the need at power forward or shooting guard. Even so, that is not much depth for today's Hop & Shoot style of play.
We have to leave the analysis at that for the time being, until we know more about the results of trades yet to be made and decisions on positions yet to be addressed.
Photography Courtesy Of The Miami Heat