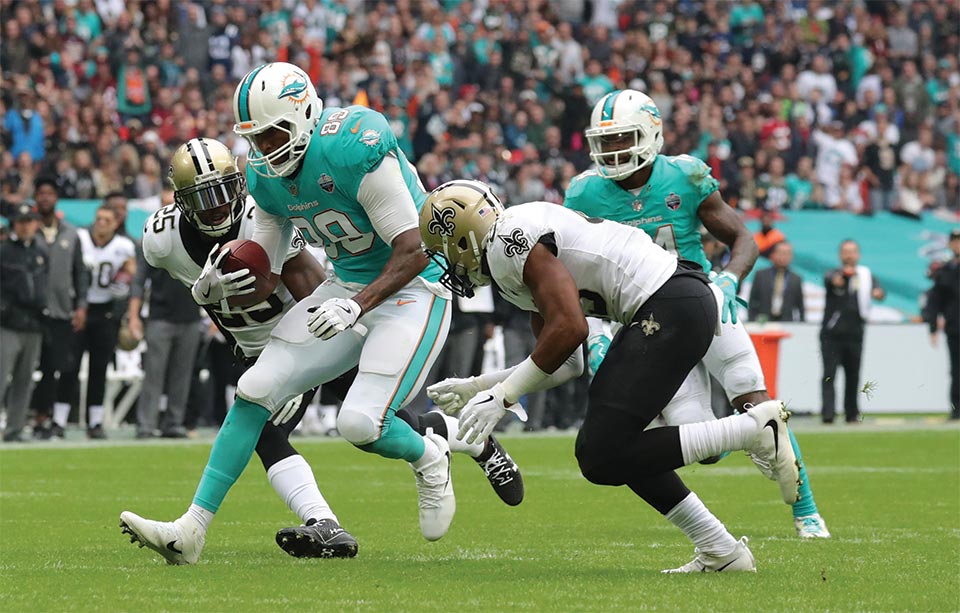 I would not be entirely honest if I said I have any real insight into the type of team the Dolphins will have this season once it is decided when the season will begin.  They have traded for some solid players and for some whose careers maybe have reached their peaks, and they drafted several players whose credentials give hope that they are superbly talented and can contribute quickly.
Because we have not seen any of these new players play together, we will have to wait until they have several practices or, better yet, a few games under their belts before we can make any truly informed judgments.  At this point, all we can do is analyze the new team members in groups and forecast whether they are better or worse than their predecessors.
To start with, the quarterback position seems solid, with a returning experienced journeyman who led the team last year and a new draftee with a name hard to pronounce but who definitely seems to be the quarterback of the future.
The immediate future of the team, however, would seem to lie in the performance of the new offensive line.  If they are as talented as predicted, and they play well together as a team, they should be stronger than last year's edition.  That means the quarterback will be protected better, the running backs will find more and larger holes to dart through to produce an effective running game, and fewer plays will be wasted because they did not work as expected.
The running backs are pretty pedestrian if you are looking for a Barry Sanders in the group, yet they should be able to take advantage of holes and also be decent receivers out of the backfield.  But don't expect a 1,000-yard rusher from this roster.
Last year I thought the receiving corps was pretty good, but they are now one year older, and no one has really stood out as consistently spectacular.  That goes for the
tight ends as well.  Some block well, others catch the ball with ease, but no one seems to have the combination of talents.  If that is an accurate portrayal of the receivers, the team will not put a lot of points on the board, as least not early in the season.
On defense, the story appears a little more interesting. The defensive line has been shored up with the team's recent acquisitions even though there does not seem to be one stud who will crash offensive plays on a frequent basis.  They are more likely to present a stiff wall that is difficult for opposing teams to penetrate very easily.  The new players on the line as well as the linebackers are probably better than last year's version and their demeanors promise to be a little nastier.  Something opposing players might shy away from a little as the season progresses.
The safeties don't sand out as more than average, but my guess is that Coach Flores expects one or more of them to step up to the next level and be a leader at that position.
The most solid segment of the team is its cornerbacks.  It is often said that no team can have too many standout corners, and the Dolphins have two great ones.  This should be the heart of the team, causing opponents to stick with a stubborn running and short-
passing game.  Anything else will be fair game for the corners.
So, what does all this translate into in terms of wins and losses?  Las Vegas and other professional gamblers' early predictions are that the team will win six or seven games.  Recognizing that I drink a lot of Kool-Aid, it is not inconceivable to me that they can win eight or nine games, depending on the health and capability of the offensive line and at what point in the season the team decides to give the reins to Tua.
Now, can you say Tuanigamanuolepola Tagovailoa three times fast?  How about once?  Okay, we'll stick with "Tua!"