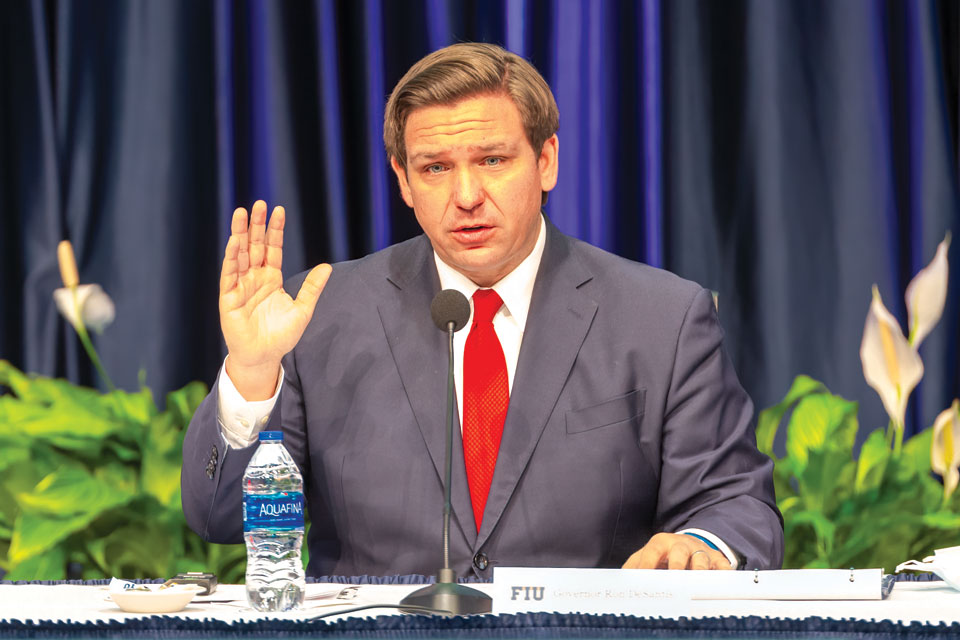 I am back up in Tallahassee in the middle of the 2022 Legislative Session. This year Governor DeSantis delivered his State of the State speech where he continues to put Floridians first. The Florida House of Representatives continues to work on important issues facing Floridians during the first few weeks of the 2022 Legislative Session. In committees and subcommittees, state lawmakers approved a wide range of bills, including those that promote parental rights, increase accountability in our schools, support law enforcement, and improve ethics in our government.
As we continue to thank our first responders and our teachers for everything that have done throughout the pandemic and what they do every day, Governor DeSantis has announced additional $1,000 bonuses for  another year for our law enforcement officers and teachers. The proposed budget is $99.7 billion, which includes $15 billion in reserves, and a new tax-free holiday. We are proposing a $1 billion gas tax holiday in response to the inflation we are currently experiencing.
Governor Ron DeSantis awarded $2.3 million in funding to support rapid credentialing workforce and education programs, including Commercial Driver's License and Logistics training. These programs will help Floridians access high-wage jobs and support the supply chain that is currently in great need of workers. Rapid credentialing programs are designed to accelerate pandemic recovery for Florida residents and the state economy by increasing the capacity of Florida's state and technical colleges to both enroll and graduate students in short-term, in-demand, high-wage occupation and workforce programs.
One of the busiest times of the year in Tallahassee is Broward Days at the Capitol! The Broward County Delegation hosted their annual Broward Days events in Tallahassee during the second week of the legislative session. This year's group was comprised of local government elected officials, business and non-profit leaders, and community advocates that traveled to the State Capitol to engage with members of the Florida Legislature on the policy and funding issues most important to Broward County. I was happy to greet and welcome our local residents to Florida's Capitol. I also had the opportunity to have meetings with many different members. I look forward to seeing you back in Broward after the Legislative Session is over!
I am happy to say that two of my bills, HB 6031: Individual Wine Containers and HB 89: Transportation Facility Designations have passed out of all committee stops. They will go to the full House floor for a vote next. We have six additional bills that I am working through the process, for issues ranging from the State Board of Administration and the Department of Financial Services to an update on Intercollegiate Athletics. This is my fourth year running the wine container bill, and I am working to make sure this is the year we finally get it passed out of both the chambers! Currently, the sale of wine in a container larger than one gallon is a second-degree misdemeanor in Florida, and a second offense is a third-degree felony. In a state that values freedom and the free market, we should not have archaic laws on the books.
As always, it is an honor to represent you as your State Representative in Tallahassee.