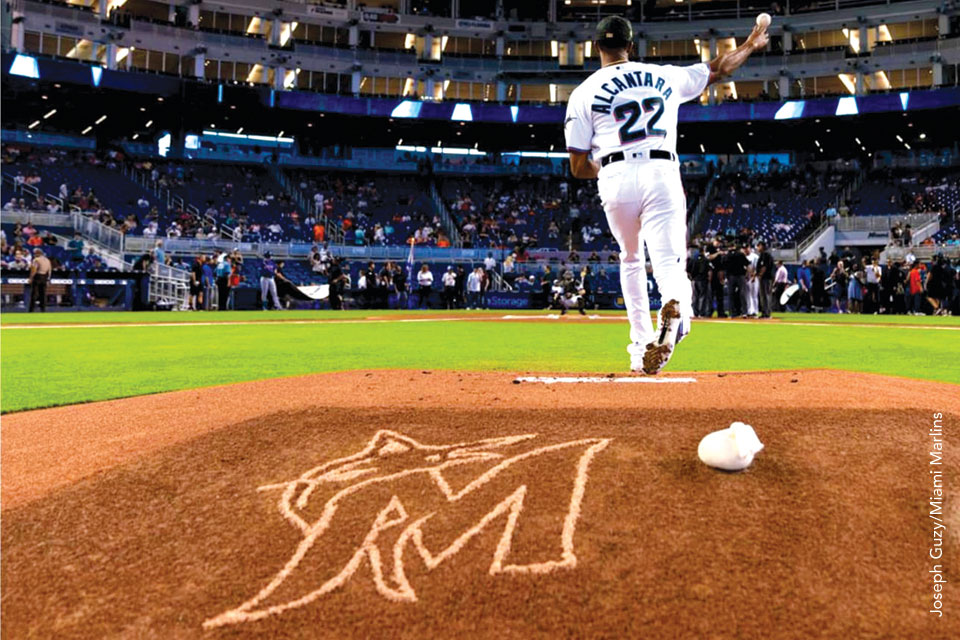 The Marlins' season was over well before the league's final season-ending game. And the reasons for the team's performance were identified long ago by many, with prospects for a turnaround at least a couple of years away, but only if management reacts swiftly and purposefully. These are also probably the reasons for the departures of Jeter and Mattingly.
The quality and depth of the pitching staff is unquestioned, so we only have to worry whether management, in its effort to right the rest of the ship, might use its throwers as trade-bait for some power at the plate. If not, it should stand up to the grind of losing a majority of games until the position players are improved.
As of this writing, which is prior to the official end of the season, the Marlins as a team ranked 13 out of 15 teams in batting average and 14 out of 15 for on-base percentage, slugging, and on-base percentage plus slugging. Again, at this time, only two regulars are hitting over .250 (and one is injured) and only four on the rest of the roster are hitting for a better percentage. All of this added together is the formula for a bottom-hugging franchise.
The first search should be for players who hit consistently, and not in clusters giving their averages a meaningless boost. If there is no consistent hitting with runners in scoring position, there will be no scoring and few victories despite the pitching staff keeping the score manageable for most of the games. The next requirement for those consistent hitters is solid fielding. Games where both teams score in double-digits are fun to watch with a couple of brews, but they won't get the team to the promised land. Good defense is a must. And, finally, there has to be hope that someone in the minor league system will display some of the traits of an Aaron Judge, although players of that caliber are few and far between. But we can strive to find that talent in the early stages of development and groom them for the big time. Sure, a lot more goes into the development of a contender, but if those basics aren't in place, it is unlikely that success will follow.
I look forward in a couple of seasons to turning on the TV in the room assigned to our feral cats and enjoying a competitive team vie for a spot in the playoffs year after year. The cats will also appreciate a cessation to their toys being slung around the room as two runners are left on base again, leaving the Marlins down two runs for the remainder of the game. Click!