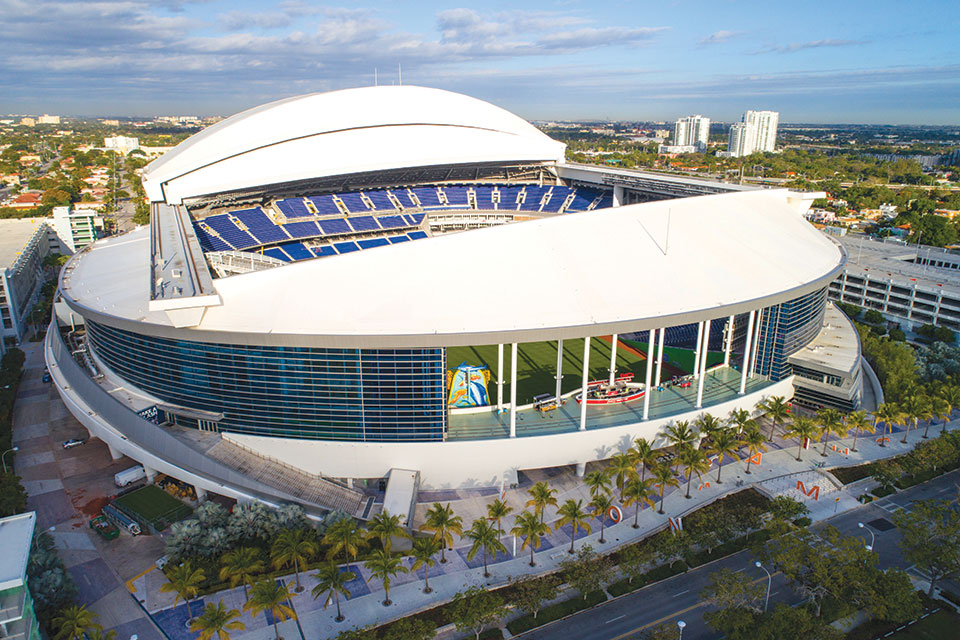 A lot of strange things have happened in 2020, what with COVID-19 becoming an uninvited part of our lives.  Even in sports, things are different in an effort to help protect players and fans from the health problems that exist.
And, the Marlins are certainly not exempt from our upside-down world.  At this writing, they are more or less a 500 team and yet they went to the playoffs.  It's true that the team started the "season" with many sick or injured players, but it's rare that a team with such a record would participate in the offseason.
In the early goings, the pitching was adequate but what was missing was the "pop" in the bats.  Batters would get on base, only to be stranded because no one could drive them home.  As the season wore on and players came off the injured list, the pop started coming back from the bats of players like Alfaro, Rojas, Cooper, Marte and Anderson. While this was happening, the pitching continued to produce with consistent performances by Alcantara, Lopez, Sanchez and Garrett, among others.
In the long term, the team still needs more long balls on a consistent basis, and it could add a few more pitchers, both starters and relievers. This strange season has had one benefit, and that is that a number of players have had the opportunity to show their talents and bid to become regulars down the road when they might not have had that chance during a "normal" season.