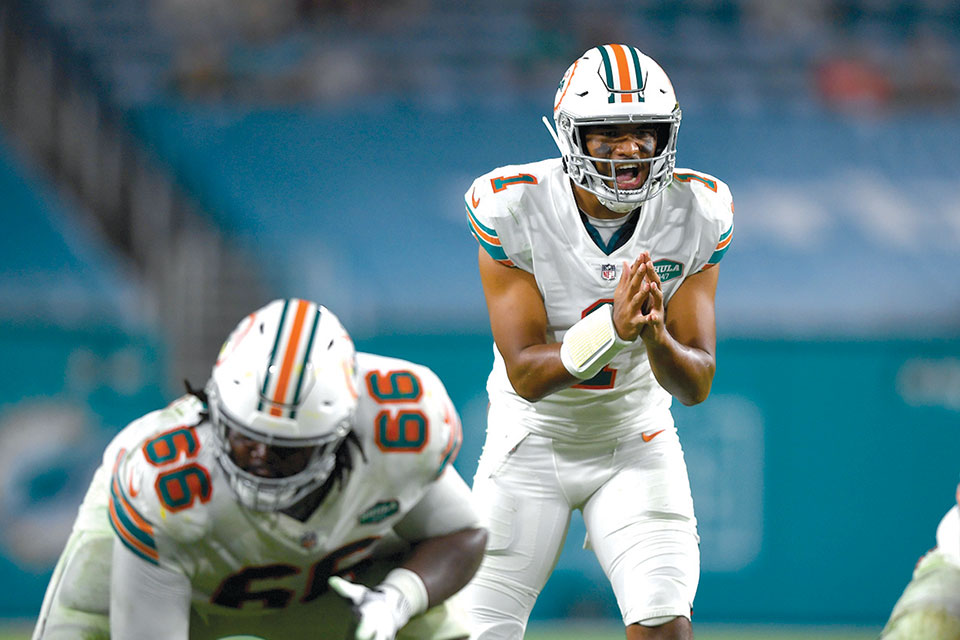 As matters now stand, the NFL 2021 pre-season games will start August 13 and the regular season September 9. All this can change in a heartbeat depending on viruses and a host of other things we'd rather not think about.
The draft is scheduled for April 29 through May 1 and, for the Dolphins, that provides a unique opportunity because they have two first-round picks, numbers 3 and 18.  If management is smart and lucky, these picks, or multiple picks these early-round picks may be traded for, will enable the team to plug some holes and improve some positions that should significantly enhance its playoff chances next season.
The consensus opinion is that the Fins need a quality wide receiver to complement Devante Parker, a  tough, quick running back, and offensive line starters or back-ups.  Tua is a competent quarterback, though perhaps not in the same conversation with Mahomes, but he will be the team's starting quarterback next year.  To improve, he needs a quality running back to take the heat off the passing game, and a better offensive line, especially in the right tackle spot which, for Tua, is his "blind side," being a lefty.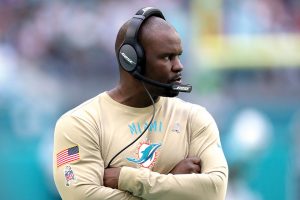 Personally, I'm not as concerned about the running back position because talented ones can usually be found later in the draft, and many of the better ones are often overlooked in college and only discovered when they turn pro.
So, that's the game plan for the Dolphins as of now.  Trades, salary disputes, retirements, and many other complications could change that plan but much of it should survive.  If these holes are plugged, the team should be much improved.  Add that to the advancements we saw last season and we should enjoy the coming year.
What was most impressive last season was the energy, grit and determination exhibited by every position on the team, and that personality should extend into next year and beyond.  It appears to be one of the hallmarks Coach Flores and his staff bring to the table.  Add a little more talent to that recipe and the result should be delectable.