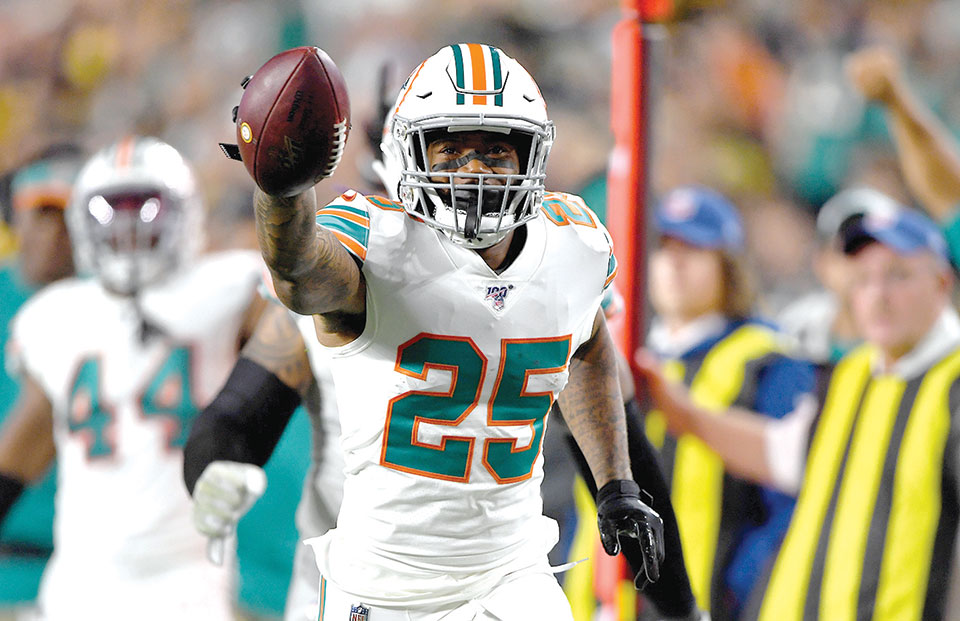 I will continue to write about the Dolphins as has been the tradition of this magazine for many years, but I cannot do so without first expressing my disdain for the team's actions as they relate to the playing of the National Anthem and respecting the American flag.
Instead of coming out for the introductory ceremony showing our love of country, this little group hides in its basement locker room so no one can see who respects the flag and who does not.  Rather, they adopt the most cowardly approach of not even acknowledging the presence of the flag.
I cannot tell you how many friends have opted out not only of watching the Dolphins play, but of watching any NFL team play this season.  After all, in Florida there are hundreds of places to enjoy and activities to engage in other than watching a mediocre sporting event.
So, now on to the performance assessment.
We do not have many games under our belts, but a few observations can be made.  The talent seems better than last year and they may end up performing better, but so far the consistency in the offensive and defensive lines has not been demonstrated.  The result has been that running the ball has been difficult and stopping the run has been a bigger challenge.  Of course, they have played a couple of teams with quarterbacks who have extraordinary talents in not only passing the ball but in running with speed and elusiveness as well.
It would be easy to make excuses by referring to untimely interceptions and injuries to receivers, but what has started to become more apparent is that both the offense and defense have lacked creativity in their approaches to their opponents.  We saw a little of that last season but passed it off to new coaches and ineffective players at certain positions.  As this season progresses, we need to see if this continues.  Sometimes, especially with players who are getting used to a new system, changing up plays and defenses with some surprises is essential to put the players in better positions to succeed.
So, when it's game time, decide whether or not to watch.  In my case, I feel an obligation to watch the action live and not rely on analyses by others.  But, you'll not find my face glued to the big screen until the pre-game ceremonies have been concluded.
Then again, I might just take the dog for a drive!