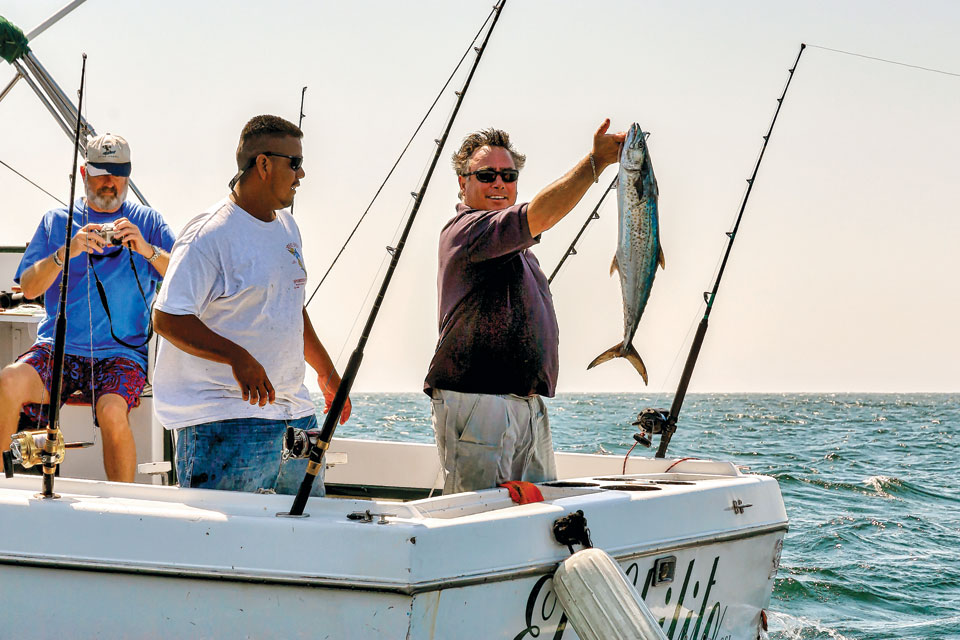 Fishing in South Florida during July and August can offer some excellent opportunities. However, it's important to keep in mind that fishing conditions can vary depending on weather patterns, tides, and other factors.
July and August are good months for offshore fishing in South Florida. You can target species like mahi-mahi, sailfish, wahoo, kingfish and tuna. These fish are often found near reefs, wrecks, and offshore structures. The bottom-fishing in these months is also very good. Yellowtail snapper and mutton snapper fishing in the reefs is very good and lots of fun for the whole family to do. Inshore fishing can be productive during the summer months as well. You can target species like snook, tarpon, and jacks in the inlets, on the beach, and around the piers and bridges.
Early mornings and late afternoons tend to be the most active periods, when the water temperatures are cooler. As always, feel free to give us a call or come by Custom Rod & Reel. We are always happy to help you with the tackle you need to target any species of fish. We can also help you with an up-to-date fishing report to help you stay in the right areas to put the most fish in the box.