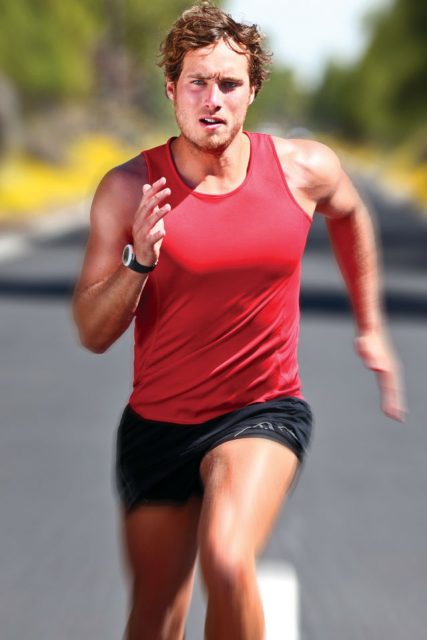 TeamFootWorks, producers of the highly-anticipated Corporate Run series, announced that Lexus, a Division of Toyota Motor Sales, U.S.A., Inc., will serve as the new Title partner for the 38th Annual Lexus Corporate Run series in 2023, which begins in Fort Lauderdale on March 30 and concludes in Miami on April 27. The United Way (Broward County, Miami-Dade County) continues to be the annual race series' charity partner. The series will donate $1 per race participant to each city's chapter, respectively.  "We are thrilled to announce our partnership with Lexus, a world-renowned brand, for the 2023 Corporate Run series," said Laurie Huseby, race director. "Lexus' involvement is sure to amplify our 38th year, as we celebrate nearly four decades of health and wellness in South Florida!"  "Lexus is proud to partner on this long-standing South Florida series which promotes corporate health and wellness, and camaraderie in the workplace. In today's climate, opportunities for bringing people together in a fun, safe, healthy way is paramount," said Sam Wintermyer, general manager, Lexus Southern Area. "Supporting the communities in which we serve always has been and will continue to be a top priority for Lexus."
Each run will be held at the following locations:
Lexus Corporate Run – Fort Lauderdale:
Race date: Thursday, March 30, 2023 – 6:45 P.M.
Registration deadline: March 1, 2023
FLA Live Arena, 1 Panther Pkwy, Sunrise, Fla. 33323
Lexus Corporate Run – Miami:
Race date: Thursday, April 27, 2023 – 6:45 P.M.
Registration deadline: March 22, 2023
Bayfront Park, 301 Biscayne Blvd., Miami, Fla. 33132
The Lexus Corporate Run Series attracts participants from more than 1,200 South Florida companies and incorporates a special competition to award the overall male, female, and co-ed teams in 20 different industries. Since 1985, the Corporate Run has promoted running and walking as a means to a fit and healthy lifestyle, as well as a way to build camaraderie in the workplace. The run is open to employees of businesses, corporations, government agencies, financial institutions, and nonprofits. Known as "Florida's Largest Office Party," everyone is encouraged to join their company team to walk or run as a group. Beginners can ease into exercise with friends and gain the inspiration and motivation to continue walking and running to improve overall health, while competitive runners have the opportunity to shine amongst their co-workers and lead the corporate team to victory. Often this is the first step towards greater health and wellness amongst South Florida employees and their companies.  Sponsors of the 2023 Lexus Corporate Run include Lexus, Truist, Baptist Health, Miami Regional University, Florida Panthers, and Wynwood Brewery. Media partners include CBS 4, The Miami Herald, El Nuevo Herald, iHeart Radio, Outfront Media and more.  TeamFootWorks is a 501(c)(3) not-for-profit organization that encourages and promotes fitness through printed material, training classes and community events for all levels and ages.  United Way has been an innovative force in South Florida with a long and successful track record of responding to emerging needs and transforming people's lives.