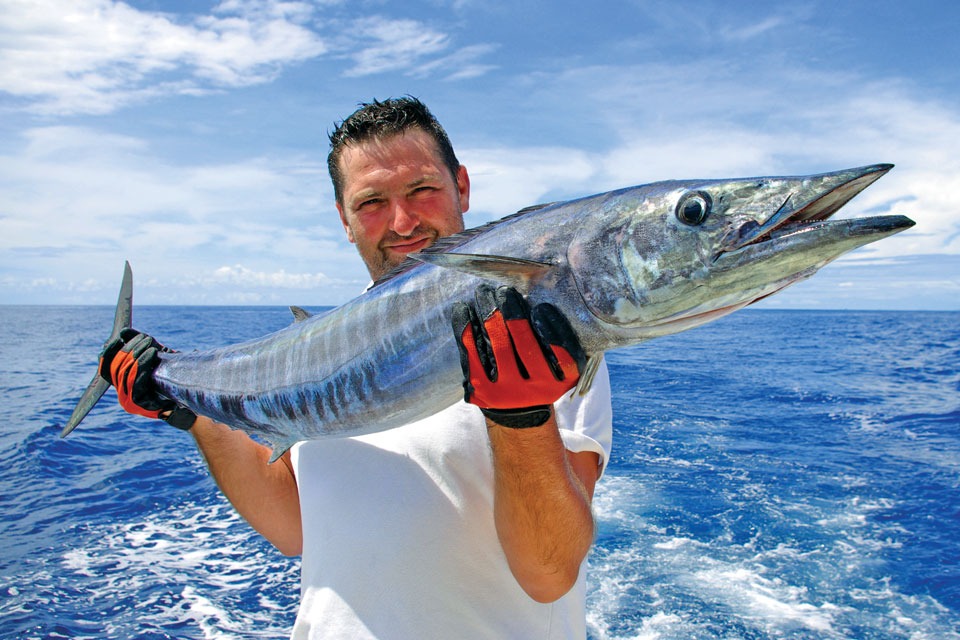 Okay, fishing right now is more than red hot.  This is the time of year we have our bait migrations that make all the fishing better.
If you are out along the beach or surf, I am sure you will see very large schools of bait fish headed south.  Mullet schools of both large and small size, with finger mullet by the thousands.  These bait fish tend to school up and travel south in very shallow water with every kind of big fish in the world feeding on them.  In the surf, we have tarpon, snook, barracuda, sharks, and so on.  At least 10-20 different types of fish.
Off-shore we have almost the same thing going on.  Sailfish, kingfish, wahoo, dolphin, and soon these bait fish travel from the north around south Florida and back into the Gulf. This creates a major fishing and catching frenzy of every type of fish we have along our coast.
The old story of "matching the hatch."  Go to your local tackle shops and ask them where, when, and how to fish, and what's the best time, tide, and wind directions so you can make bait choices for all the different fish that you are trying to catch.  Yes, all that helps.
Fishing is very easy; catching is very hard. The educated fishermen catch 90 percent of the fish.  It's not all luck. A tournament fisherman from Lighthouse Point last month won a tournament in North Carolina for blue marlin and won over one million dollars. In the same tournament, his buddy and friend caught the largest white marlin and won $4.5 million for the largest white, about 77 pounds.
Yes, we all know that golf tournaments pay pretty good.  Fresh water bass tournaments and salt-water tournaments do too.
Tight lines and good catching. Fishing is easy; it's catching the big fish the right day that's hard because there's a lot more than luck to it!