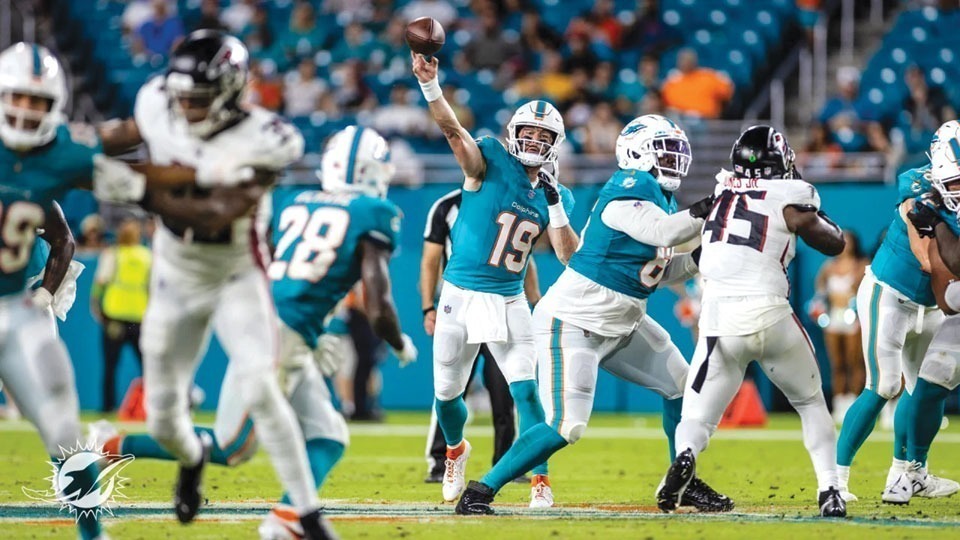 The title of this article pretty much says it all.
This article is being written after the Falcons game and, like all pre-season games, it had a lot of rough spots and, as usual, it was difficult to find too many bright lights. But, that is why these games are played and each coach has a different approach to the games, with some honing the skills of its starters and others testing the mettle of players who are on the "bubble."
When reviewing the depth charts in this early pre-season, the team has retained its most productive offensive players, both at QB and wide receiver, but my long-standing lingering doubt has not been quashed. The offensive line is pretty much where we left it last year, with one exception being that there appears to be more depth than has existed in a long time. However, the starters are still the ones who caused the on-field ambulances to get started every time Tua had to scramble away from oncoming defensive linemen. Unless that line is better this year than last, Tua will remain with a target on his back whenever the play called is a pass, drop-back or roll-out.
When healthy, the defense appears well equipped to handle its responsibilities and even throw a more destructive pass rush at opposing quarterbacks than last year. That rush also causes havoc with the opponents' running games. We didn't see a rock-solid performance against the Falcons, but for now we'll chalk that up to the coaching staff playing different set-ups in the pre-season.
Mark my word, though; this is a good team and it has a chance to be a great one, barring injuries and especially barring a serious injury that puts Tua in one of those ambulances surrounding the field.
Photography Courtesy Of The Miami Dolphins