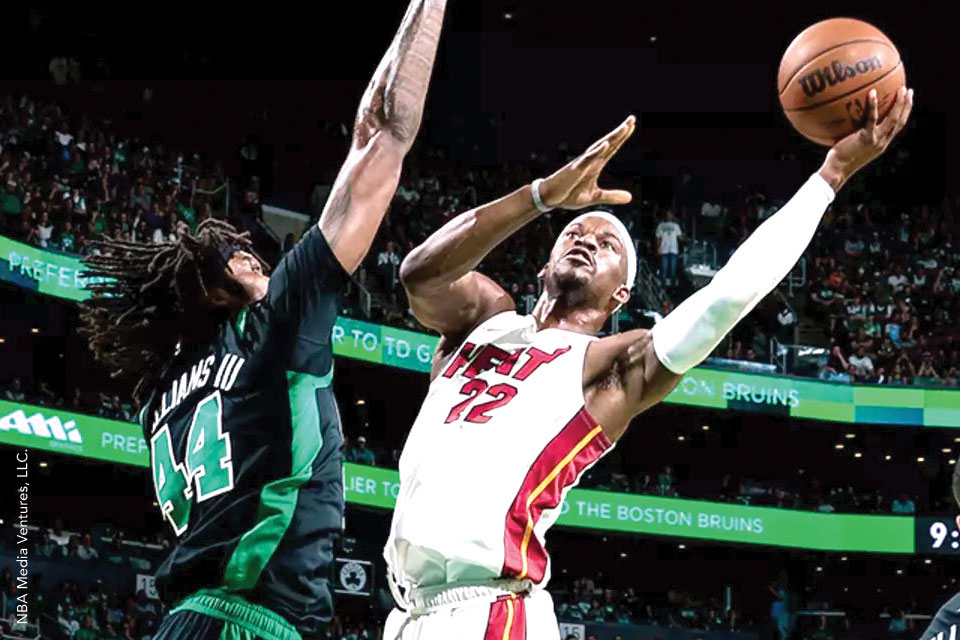 We love to watch the Heat play.
Sure, but which team?  The tough defensive squad that doesn't let anyone go unpunished to the basket and yet has enough finesse to consistently hit the open man for the easy score?  Or the one that constantly gets punked by a bunch of bullies who can run the court like deer?
It's hard to make the latter statement, but there are many games when it looks like the Heat need to feed on some more red meat before lacing up for the game.  I know that all NBA teams are tough.  There's no disputing that.  But there are intangibles that also make some teams "rugged," and those teams are difficult to play because the opponent seems to get drawn into that style of play to the complete disregard of the style that got it to the playoffs in the first place.
A comparison of the Heat and the Celtics discloses some information that may support our analysis of that series.
The Heat has a team history of being extremely fit and this is entirely by design, from Riley to Spoelstra. Extremely hard workouts have earned this label.  So, although the vertical sizes of the players on the two squads is approximately the same, the "bulk" of the individual Celtic team members is greater than that of the Heat players.  The result is that the physical play by a team like that is wearing on its opponents even if the difference in size is only a few pounds.  Over the course of a very competitive game, bulk counts.  And, in the end the resulting fatigue can cause good looks to result in errant shots.
We also have to acknowledge that injuries have played a large part in the results of individual games and, therefore, the series.  Let's see if we can bulk up some of our elite players for next year or find some from the outside who love their buffets.
Before you go, has anyone heard from Duncan Robinson lately?