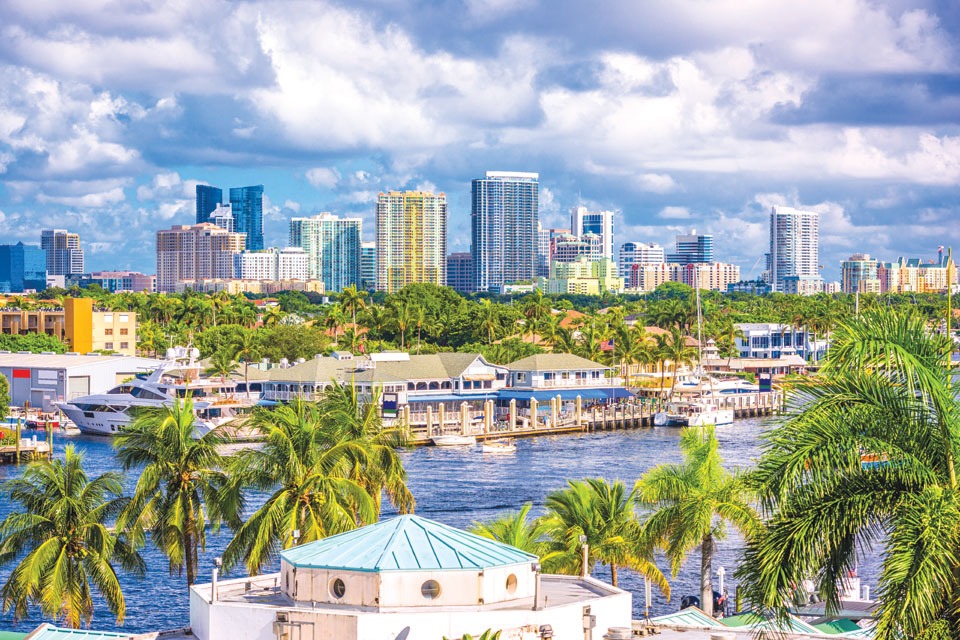 I am happy to report that we have officially completed the 2022 Legislative Session. We accomplished a great deal this year by working together. There were 3,735 bills filed, with 1,896 amendments. 4,324 votes were taken, with a total of 285 bills passing both chambers and sent to Governor DeSantis. We passed a bill unanimously designating part of A1A as "Pio Ieraci Memorial Drive" for our friend and former President of the Galt Mile Community Association who passed away during the pandemic. Another priority bill that we passed was the Department of Financial Services agency bill for Florida's Chief Financial Officer Jimmy Patronis. Finally, we passed my legislation that updates Building Regulations and makes the  building process more efficient.
Through my office, I also ran multiple appropriation projects that total just over $9.1 million coming back to our community. These projects include: the Marine Research Hub for the Marine Industries of South Florida, Nancy J. Cotterman Sexual Assault Treatment Center for Broward County, Museum of Discovery and Science Resiliency Exhibit, Lauderdale by the Sea Drainage project, Fort Lauderdale Tarpon River project, Deerfield Beach Stormwater project and another project for Florida Atlantic University. Go Owls!
The overall FY 2022-2023 budget sent to the Governor totals $112.1 billion, including $43.7 billion General Revenue, $29.1 billion State Trust Funds, and $39.2 billion Federal Trust Funds.
Some of the biggest takeaways include:
•
$1 billion dollar investment in accelerating the minimum wage increase to $15 per hour for all state employees and Medicaid health care providers.
•
$470.9 million to the Flood and Sea Level Rise Program.
•
$400 million for the Broadband Opportunity Grant Program.
•
$362.7 million for Affordable Housing Programs.
•
$156.2 million to Florida Cancer Hospitals.
•
$82.2 million for Historic and Cultural Arts & Museum Grant Program.
•
$29 million for the New World Reading Program
We agreed to the annual tax package, delivering $685 million in savings for Floridians and includes:
•
4-day Back-to-School sales tax holiday from July 25 to August 7, 2022, for clothing, footwear, and backpacks costing $100 or less, school supplies and learning aids costing $50 or less, and personal computers or computer-related accessories, including non-recreational software costing $1,500 or less.
•
Disaster Preparedness Sales Tax Holiday from May 28 – June 10, 2022, for supplies like lanterns costing $40 or less, radios costing $50 or less, and generators costing $1,000 or less.
•
Seven-day Freedom Week Sales Tax Holiday in July for specified recreational items and activities like admissions to music, sporting and cultural events.
•
Property tax relief for homestead property rendered uninhabitable for 30 days or more due to a catastrophic event in 2023 or thereafter.
•
Property tax relief from all assessments to owners affected by the sudden and unforeseen collapse of a residential building in 2021.
As always, it is an honor to represent you as your State Representative in Tallahassee.